Bring the power of marketing automation to WordPress
WP Fusion integrates dozens of WordPress plugins with leading CRMs and marketing automation platforms, like ONTRAPORT.
Rethink how WordPress works for you
WP Fusion uses tags to link 56 WordPress plugins to ONTRAPORT, and to eachother.
Anything can apply a tag.
WooCommerce Purchase
ThriveCart Purchase
First Login
Gravity Form Submission
MemberPress Registration
Abandoned Cart
Page View
Lesson Completion
A tag can trigger anything else.
Change a User Role
Display a Message
Discount a Product
Course Enrollment
Unlock Content
Create a New User
Award an Achievement
Set a Membership Level
ONTRAPORT acts as the brain.
Track Student Progress
Send Email
Track Purchases
Assign Sales Reps
Wait Until Date
Personalize Communication
Check Conditions
Drip Feed Content
WP Fusion supercharges your website
Want to learn more?
The possibilities with WP Fusion are almost limitless, and every business is unique. Choose what works best for you:
---
---
Easy to Install
Just install the plugin, configure your CRM connection, and you'll be up and running in minutes.
Extensive Documentation
Check out our help center for getting started guides and examples of what you can do with WP Fusion.
Stellar Support
If you require assistance, we're here. Most support requests are resolved within 24 hours.
Open Source
WP Fusion is an open source plugin, and requires no additional software or server extensions to work.
After struggling with other methods to integrate our client's website with Ontraport, the WP Fusion plugin solved the problem easily. More importantly, their customer support has always been prompt and goes above and beyond what we need done.

Perry Mann
Mann & Co. Inc.
WPFusion is one of my secret weapons for getting WordPress to keep our member's data synced with our CRM. This makes everything work so much better when you don't have to worry about your members having issues login into the member's area.
I really appreciate Jack and the whole team at WPFusion. If you have or are considering having a membership website using WordPress this plugin is a must-have. It will save you hours of time and frustration.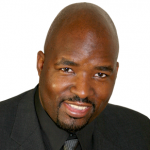 Greg Russell
SuccessTeam Marketing
With all the possible plugins & apps these days, I'm guessing that I'm not the only one who absolutely dreads integrating them. Jack and WP Fusion have been absolutely "Heaven-Sent". From my perspective, their focus on me having a positive client experience is what truly stands out. I've never gotten frustrated when setting up my integrations because Jack and his team has always been there. If you're considering WP Fusion, stop considering and start taking action today (so that you can finally put your project behind you). You'll be glad you did.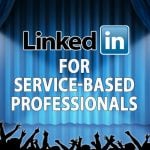 TR Garland
LinkedIn Special Report
Ok, so…WPFusion is an amazing tool. I would say a pivotal, central part of our membership site. I'll just point out that when I discovered WPF I had already paid for lifetime support on a competing product. The other one was great, but this is just so much more flexible and I'm so glad I went this route. I am honestly happy to pay Jack and his team every year.
A word about support. Never have I experienced such a dedicated service. Jack is very much open to new feature suggestions, and unlike other developers, who might stash the idea for another, never-to-come, day, he often has it ready in a matter of days. It's amazing. I've been more than happy with WPF. Best plugin I ever spent money on, by a country mile!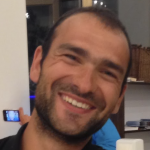 Marlon Sabala
Portuguese With Carla