Superior Marketing Automation.
Simple Pricing.
All of our licenses include WP Fusion extensibility, scalability, reliability, and the best support around. Powering 28,369 sites and counting!
Amazing marketing
automation on a single site
Superior marketing
automation on a single site
Superior marketing
automation on unlimited sites
Take your marketing automation to the next level with these 6 powerful and exclusive add-on plugins.
Exclusive to Plus & Professional plans!
* License must be renewed after one calendar year for ongoing updates and support.
Pro add-ons are only available with Professional, Plus and Lifetime licenses. See our FAQ for more details. All purchases are subject to our terms of use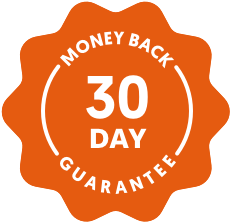 100% Risk-Free Money Back Guarantee!
There's no risk in trying WP Fusion. If for any reason you are not happy with our product or service, simply let us know within 30 days of your purchase and we'll refund your money.
Got questions?
We've got answers.
Compare Features & Addons
We'll let our customers do the talking.
WP Fusion elegantly solves a problem I've been manually working around for years. It's already saved me a tremendous amount of time and headache, and helped to streamline our operations by keeping our CRM and WordPress users synced. One of those premium plugins that is more than worth it!
WP Fusion is one of my secret weapons for getting WordPress to keep our member's data synced with our CRM. This makes everything work so much better when you don't have to worry about your members having issues login into the member's area.

I really appreciate Jack and the whole team at WP Fusion. If you have or are considering having a membership website using WordPress this plugin is a must-have. It will save you hours of time and frustration.
WP Fusion is a paradigm shift in terms of the way membership sites can work. Here's why: through the power of tagging, your email marketing service can manage the business rules that steer the flow of content protection and drip/delayed content.

By syncing those tags with your WordPress installation, your site isn't held to a performance-related ransom.

As a conduit that integrates membership, LMS, Ecommerce, forum, and other plugins, WP Fusion can remove the potential for product lock-in. Want to replace that membership plugin with a different one? Go ahead. You won't need to go through your entire site to replace their shortcodes or meta box options. Want to let your Ecommerce plugin handle member details, registration, etc? You can do that too.

If you haven't tried WP Fusion, do it now. Seriously.
WP Fusion has been a complete game changer for me. On the surface, WP Fusion's functionality seems rather simple. But, when you dig deeper this whole new level of integration becomes possible.

While I know that it's WordPress with a user-registration plugin, an e-commerce plugin, a CRM plugin, and a scheduling plugin, my clients and visitors have the experience of a seamlessly integrated platform. Amazing!
Still not sure? Give it a try.
Take a test drive of WP Fusion with your favorite plugins on our demo site.