Bring the power of marketing automation to WordPress
WP Fusion integrates dozens of WordPress plugins with leading CRMs and marketing automation platforms.
Rethink how WordPress works for you
WP Fusion uses tags to link 63 WordPress plugins to your CRM, and to eachother.
Anything can apply a tag.
Lesson Completion
ThriveCart Purchase
MemberPress Registration
Gravity Form Submission
First Login
Page View
WooCommerce Purchase
Abandoned Cart
A tag can trigger anything else.
Unlock Content
Change a User Role
Course Enrollment
Discount a Product
Set a Membership Level
Display a Message
Create a New User
Award an Achievement
Your CRM acts as the brain.
Assign Sales Reps
Personalize Communication
Wait Until Date
Send Email
Check Conditions
Drip Feed Content
Track Purchases
Track Student Progress
WP Fusion supercharges your website
Want to learn more?
The possibilities with WP Fusion are almost limitless, and every business is unique. Choose what works best for you:
---
---
Easy to Install
Just install the plugin, configure your CRM connection, and you'll be up and running in minutes.
Extensive Documentation
Check out our help center for getting started guides and examples of what you can do with WP Fusion.
Stellar Support
If you require assistance, we're here. Most support requests are resolved within 24 hours.
Open Source
WP Fusion is an open source plugin, and requires no additional software or server extensions to work.
I sell online courses while pursuing my full time career as a filmmaker. I don't have time to fix things and I need my business to be as automated as possible. I initially thought WP Fusion was pricy but after putting it in motion with Agile CRM and then Drip it was the best thing ever. Using LearnDash, Gravity Forms, and WooCommerce I need to get all the info in the same place and monitor my students so I know where they are in the courses.
Great product and awesome support team.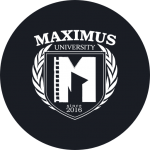 Maximus
Maximus University
WPFusion is one of my secret weapons for getting WordPress to keep our member's data synced with our CRM. This makes everything work so much better when you don't have to worry about your members having issues login into the member's area.
I really appreciate Jack and the whole team at WPFusion. If you have or are considering having a membership website using WordPress this plugin is a must-have. It will save you hours of time and frustration.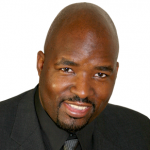 Greg Russell
SuccessTeam Marketing
WP Fusion builds a critical bridge between our WooCommerce powered ecommerce site and LifterLMS powered training site to our CRM Active Campaign. It was easy to set up. The technical support is above and beyond anything I've ever seen. What it does is clearly intelligently designed and well built.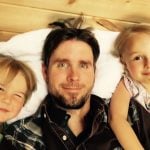 Chris Badgett
LifterLMS
One of the best customer services experiences I have had in a long time. Jack is a very knowledgable guy who understands the WordPress and Infusionsoft ecosystem. He was very available to answer any questions I had. We have a unique set-up and to work with and Jack quickly understood our situation and overall business needs. I will recommend WPFusion to all my fellow Infusionsoft using friends.
Bryan Holladay

I got this set up on my site. It was REALLY easy to install. The longest wait was just getting my IS app to sync data because I have so many tags... It's really easy to tag specific pages of my site to be locked or open to members. My favorite thing is how I can redirect new potential customers away from the actual membership content pages, so they see a sales page if they have not purchased.
WishList Member has a feature **similar** to this, but (1) I've always found that it was really unattractive and I couldn't change the style or design of the WL Member redirect pages at all, and (2) WL Member does give me all of this flexibility about WHICH page to send people to...
The options are unlimited with WP Fusion! I'm looking forward to totally revamping all of my opt in gifts so that they are protected by WP Fusion as well, since now a lot of my download pages are exposed URL's that get shared and spread around. I think that'll help my list grow!
Jamie Miller
English Success Academy
I was working on fixing someone else's code issues when I decided that since my company was going to a Wordpress platform anyway I was going to start moving the site to Wordpress and start over. That is when I came across WPFusion.
It has not only excelled my process in setting up our company services, they have helped with anything and everything along the way (even to the point of adding features for my benefit).
If you have a Wordpress website and you use Infusionsoft drop the built in forms and pick up WPFusion there is SO MUCH more you can do.
Andrew Haberman
Express Modular