Looking for an expert to help with your latest WP Fusion or marketing automation project? These professionals are standing by to help make your vision a reality.
Just like you, I run an online business. I'm David Risley, the founder of the Blog Marketing Academy. For well over a decade now, I've been teaching others the business and tech skills to build their own online business.
The backbone of my business is WordPress. I run a pretty developed membership site here, utilizing an array of plug-ins and marketing automation tools.
In addition to instruction and coaching work, I also like to help other online business owners through the tech side of the business.
Maybe I can help you if you've been going a little cross-eyed doing it on your own.

DigiSavvy is a Los Angeles-based performance and digital marketing agency providing expertise in Web Development Sales Funnel and Marketing Automation.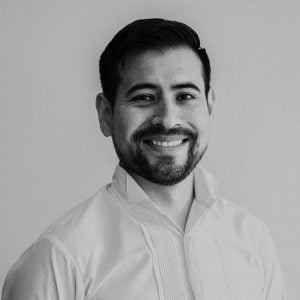 Hola! Soy Edwar! Soy consultor de negocios digitales.
Llevo casi una década ayudando a emprendedores digitales a hacer realidad sus negocios online. He ayudado a aterrizar ideas, diseñar estrategias y lanzar proyectos en línea a clientes de 15 países.
Tengo experiencia en áreas de: diseño de embudos, diseño de páginas de embudos, pasarelas de pago con herramientas como Thrivecart o Woocommerce + CartFlows para lucir un checkout personalizado, sitios de membresía (LearnDash + WP Fusion mi combinación favorita), automatización de campañas de email marketing, seguridad web y desarrollo de sitios web con WordPress.
Si estás viendo WP Fusion como una solución para tu negocio y tienes dudas que te gustaría despejar con alguien que habla ESPAÑOL, ve a mi sitio web y agenda una llamada gratuita de 30 minutos. Estaré encantado de ayudarte.
He implementado más de una docena de sitios con WP Fusion, principalmente con InfusionSoft, ActiveCampaign, Gist y la lista continúa.
Saludos desde Cusco, Perú.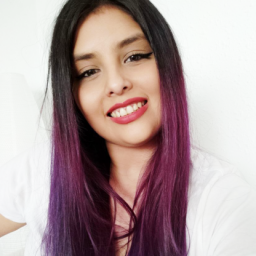 I'm a Marketing Automation Consultant specialized in B2B and SaaS. A Marketing Automation Strategy needs information and data from your users.
This is why a good set-up of WP Fusion is so important in order to achieve your goals and provide a customized experience.
I can help you with the implementation in case you want to sync all the information from your WordPress to your Active Campaign's account (or similar marketing automation platform).
I'm from Spain, so let me know if I can help you in case you are not fluent in English. 🙂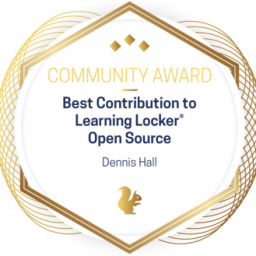 Learning Templates has been customizing and integrating WordPress, plugins, themes and platforms with remote databases and services since 2015.
When you choose Learning Templates, you can choose to partner with us for single development projects (minimum project budget of $1,000 USD) or long term customization and monthly maintenance.
Our client base ranges from individual sites having less than 1000 users to University Campus client having over 70,000 users.
Our focus on your platform stability and safety are our number 1 concern.
Our creative approach to meeting your technical and business goals have been applied to over 15 long term clients and 100's of single development projects.
I'm Dennis Hall, founder of Learning Templates, and I'll be happy to meet with you online to discuss your project and long term needs at your convenience.

MemberFix has been helping online WordPress based membership businesses with their tech needs for almost a decade!
Our goal is to be your trusted tech partner so that you can focus on the most leveraged (and fun!) activities in your business instead of fussing with plugin settings.
Our founder, Vic Dorfman, is deeply involved in strategizing with our customers in order to help guide strategy, create productive action plans, and oversee our project management and development team to ensure we are always doing the absolute best job we can for our customers.
MemberFix also works closely with key figures and technologies in the WordPress and membership site space to ensure we always have our fingers on the pulse and deliver the very best in class and most modern solutions to our customers.
MemberFix offers several services in this space, in addition to creating and selling our own plugins. In short, we've got skin in the game and a rep to uphold.
Hop on a call with us and let's see what we can do to get your business running more smoothly.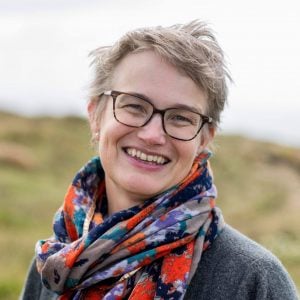 Kay Peacey is a certified ActiveCampaign trainer and consultant, on a mission to help businesses do ActiveCampaign the easy way. With extensive knowledge and experience of membership, course-provider, e-commerce and coaching tech stacks and marketing funnels, Kay is fluent and experienced with WP Fusion and its integration with ActiveCampaign.
Courses, resources, community and drop-in calls for ActiveCampaign users worldwide to support you to plan, build and maintain an integrated tech eco-system with ActiveCampaign, so you and your business thrive and grow. Leverage synced data across your business tools to create frictionless, reliable and creative automated processes from lead gen to repeat customers and raving fans.
ActiveCampaign Academy membership starting from $73 USD per month
Hello my name is Tylan Miller and I have been helping businesses solve their "WordPress Trauma" for the last 3 years.
As my love for WordPress grew I dedicated myself to building a WordPress environment that any business can use to start, build, and grow their business. My goal is to empower businesses through digital sovereignty by leveraging the power of WordPress in any capacity.
Please feel free to give me a free call anytime so we can discuss how your business can leverage the power of WordPress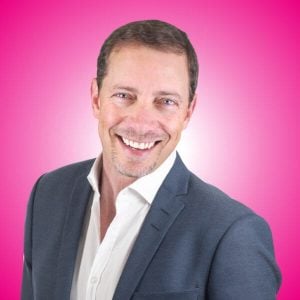 Hi!
I'm Spencer Forman, and I've been building successful businesses since the days of rotary dial phones with a pad of paper and pen!
For the last decade, I've been a leading expert in WordPress, Marketing Automation, E-Commerce, Membership and more. My unique skills and perspective provide a distinct advantage.
After helping tens of thousands of online businesses and students to succeed online, I've focused my expertise on supporting Jack Arturo with the onboarding and education of WP Fusion prospects & customers.
To that end, I've created hundreds of videos, live events and the popular LaunchFlows plugin to further expand the capability of WP Fusion for any WordPress site owner.
I encourage you to make use of the free consultation call with me that you receive here at WP Fusion.
With the personal attention this calls brings, virtually anyone can create the Marketing Automation solutions they desire, with no coding required.