Bring the power of marketing automation to WordPress
WP Fusion integrates dozens of WordPress plugins with leading CRMs and marketing automation platforms.
Rethink how WordPress works for you
WP Fusion uses tags to link 63 WordPress plugins to your CRM, and to eachother.
Anything can apply a tag.
MemberPress Registration
ThriveCart Purchase
Gravity Form Submission
Lesson Completion
First Login
WooCommerce Purchase
Page View
Abandoned Cart
A tag can trigger anything else.
Discount a Product
Course Enrollment
Unlock Content
Set a Membership Level
Change a User Role
Award an Achievement
Create a New User
Display a Message
Your CRM acts as the brain.
Drip Feed Content
Check Conditions
Assign Sales Reps
Wait Until Date
Personalize Communication
Track Student Progress
Track Purchases
Send Email
WP Fusion supercharges your website
Want to learn more?
The possibilities with WP Fusion are almost limitless, and every business is unique. Choose what works best for you:
---
---
Easy to Install
Just install the plugin, configure your CRM connection, and you'll be up and running in minutes.
Extensive Documentation
Check out our help center for getting started guides and examples of what you can do with WP Fusion.
Stellar Support
If you require assistance, we're here. Most support requests are resolved within 24 hours.
Open Source
WP Fusion is an open source plugin, and requires no additional software or server extensions to work.
WP Fusion is a paradigm shift in terms of the way membership sites can work. Here's why: through the power of tagging, your email marketing service can manage the business rules that steer the flow of content protection and drip/delayed content. By syncing those tags with your WordPress installation, your site isn't held to a performance-related ransom. As a conduit that integrates membership, LMS, Ecommerce, forum, and other plugins, WP Fusion can remove the potential for product lock-in. Want to replace that membership plugin with a different one? Go ahead. You won't need to go through your entire site to replace their shortcodes or meta box options. Want to let your Ecommerce plugin handle member details, registration, etc? You can do that too. Support is pretty good as well :-) If you haven't tried WP Fusion, do it now. Seriously.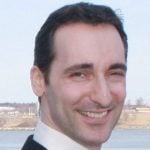 Erik D. Slater
Digital Platform Consultant

ConvertKit

ActiveCampaign

Drip
This infusion integration helped link our system with the powerful benefits of Infusionsoft. We saved time and money by utilizing this plugin. Simple setup, super affordable and VERY BENEFICIAL. We had been using a similar product which had some costly snags which made us feel vulnerable. Plus I couldn't change the design. WP FUSION has been just what we are looking for and saved me hours of development cost I was able to put toward other needed elements of our site.
Thank you WP FUSION team!!
Stephen David

If you manage your membership site with willful ignorance then stay FAR AWAY from WPFusion... because it immediately reveals HOW effective your content is, WHO is and isn't using your website, and WHAT you need to do next to engage your audience. By using WPFusion to sync and update my database of members I'm able to send relevant emails on a consistent basis and move users from free accounts to paid upgrades – even triggering my automated email sequences. It's truly amazing.
Ryan Clover
Ryan Clover Designs
WP Fusion is a LIFESAVER for membership sites. I've literally spent over 20 hours trying to use other membership solutions like Memberpress and Restrict Content Pro, but integrating with ActiveCampaign, setting up recurring payments via Paypal and syncing with custom Ultimate Member profiles made me want to give up on the project because it was so complicated with those other tools. WP Fusion was my last shot, since I'd already purchased and refunded 3 different services. Boy was I happy that I went for it! Super easy to set up and link, and their tagging system takes full advantage of Active Campaign's features (something that other membership solutions don't offer, which is a waste because that's the whole reason I'm using AC!).
THANK YOU WP Fusion for creating such an easy to use and effective tool that integrates with literally EVERYTHING that I need. You guys really thought of everything when you made this.
If you're looking to simplify your membership site, I highly recommend WP Fusion + Woocommerce Subscriptions, which I've come to the conclusion is the absolute best and easiest solution.
Kelsey Specter
Nomad Moguls
WP Fusion elegantly solves a problem I've been manually working around for years. It's already saved me a tremendous amount of time and headache, and helped to streamline our operations by keeping our CRM and Wordpress users synced. One of those premium plugins that is more than worth it!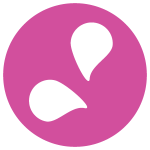 Alyse
Fit Approach
With all the possible plugins & apps these days, I'm guessing that I'm not the only one who absolutely dreads integrating them. Jack and WP Fusion have been absolutely "Heaven-Sent". From my perspective, their focus on me having a positive client experience is what truly stands out. I've never gotten frustrated when setting up my integrations because Jack and his team has always been there. If you're considering WP Fusion, stop considering and start taking action today (so that you can finally put your project behind you). You'll be glad you did.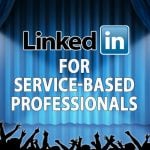 TR Garland
LinkedIn Special Report