Ok, so…WPFusion is an amazing tool. I would say a pivotal, central part of our membership site. I'll just point out that when I discovered WPF I had already paid for lifetime support on a competing product. The other one was great, but this is just so much more flexible and I'm so glad I went this route. I am honestly happy to pay Jack and his team every year.
A word about support. Never have I experienced such a dedicated service. Jack is very much open to new feature suggestions, and unlike other developers, who might stash the idea for another, never-to-come, day, he often has it ready in a matter of days. It's amazing. I've been more than happy with WPF. Best plugin I ever spent money on, by a country mile!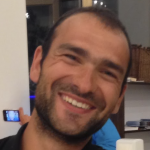 Marlon Sabala
Portuguese With Carla
WP Fusion is FANTASTIC! It is very powerful and also very intuitive. I was able to build several very sophisticated integrations my very first day using the program. Thanks to WP Fusion, my membership site and CRM are in perfect sync, a task that used to take me hours to reconcile every month.
Steve Rosenbaum

We use WPFusion to help us keep over 100,000 customers scored and synced over more than 12 site archives. It is a robust tool that we have found to only be limited by our imagination. Jack and his team go above and beyond to support or implement changes and we could not be happier!
Griffin Stewart
5DayDeal
I was working on fixing someone else's code issues when I decided that since my company was going to a Wordpress platform anyway I was going to start moving the site to Wordpress and start over. That is when I came across WPFusion.
It has not only excelled my process in setting up our company services, they have helped with anything and everything along the way (even to the point of adding features for my benefit).
If you have a Wordpress website and you use Infusionsoft drop the built in forms and pick up WPFusion there is SO MUCH more you can do.
Andrew Haberman
Express Modular
WP Fusion has been a complete game changer for me. On the surface, WP Fusion's functionality seems rather simple. But, when you dig deeper this whole new level of integration becomes possible. While I know that it's Wordpress with a user-registration plugin, an e-commerce plugin, a CRM plugin, and a scheduling plugin, my clients and visitors have the experience of a seamlessly integrated platform. Amazing!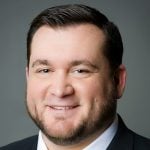 Jeremiah Wolfe
Therapeutic Journeys, LLC
Are you looking for another way to add membership functionality and elevate your customers' experience by leveraging site visitor and CRM data? If so, let me introduce you to why WP Fusion just might be your next best plug-in.
Shawn Bradshaw
Your Marketing Automation
I'm very critical of the software I use and am extremely careful of the plugins I use. WPFusion is hands down one of the most helpful plugins I have ever come across. It does everything I need, and it just works.
Have zero fear in using this plugin, it is outstanding.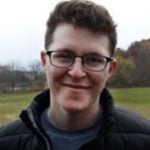 Jeremy Alexander
Jerementor
Super happy with this plugin! As one that helped start the Infusionsoft partner program back in 2008 who has used WordPress for many years, I've been looking for this functionality for a long time. We've developed custom functionality at a much greater expense that does less than WP Fusion.
This plugin fills a major hole in the WordPress ecosystem. There are great tools that integrate in various ways to Infusionsoft like Gravity Forms (form builder) and Memberium (full fledged membership platform). But there hasn't anything in between that provides a great integration with Infusionsoft and isn't a significant on-going monthly expense.
WP Fusion does provide great integration between WordPress and Infusionsoft and gives you membership capabilities for a set (very reasonable) price. It also integrates easily with LearnDash (one of the consensus picks for a WP / Infusionsoft, eLearning solution). Integrate your site with Infusionsoft, take purchases on the WordPress side or Infusionsoft side, link up user accounts, create user accounts, control access to courses, pages, etc. without the need for code. Support has been great as well!
Nothing but good things to say about WP Fusion.
Chris Lee

<rant>
I wanted to take a moment to thank the folks at WP Fusion for seeming to buck a current trend in software development...
On my site I, naturally, have a bunch of plugins, just a few of which are absolutely critical (WPF being one). Of those critical plugins, WPF is the only one that I actually trust the updates.
Of course with any software application unforeseen bugs will inevitably appear, but there is a current trend in which developers are more focused on rolling out new, untested features than they are about ensuring a stable product.
Two of the plugins I use, which are critical to the function of my site, constantly roll out updates which seem completely untested and leave a path of broken websites in their wake (for those who were foolish enough to update).
Now this isn't new of course, such things have always happened (particularly when the Sales dept has too much power over the Engineering dept) the difference is that while this was, in the past, considered a negative, today it is wholly embraced as a valid business strategy. (There's a name for this development model -where you release beta software as production and allow your user base to do your testing for you- but the name escapes me.)
Anyway thank you to the WPF team for actually testing your releases and supporting your customers. It's a surprisingly rare trait.
</rant>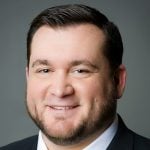 Jeremiah Wolfe
Therapeutic Journeys, LLC
Jack and the WP Fusion team are simply amazing. They are constantly developing solutions to problems I didn't even know I had. In the few cases I needed support, they were there with out of the box answers that always fit the bill. In one case, they even wrote a custom integration just for little old me! If you are on the fence about going with WP Fusion, now is the time to hop off. WP Fusion makes my life 400% easier and has transformed my customers experience.
Jason Abraham
LLA Media LLC
If you manage your membership site with willful ignorance then stay FAR AWAY from WPFusion... because it immediately reveals HOW effective your content is, WHO is and isn't using your website, and WHAT you need to do next to engage your audience. By using WPFusion to sync and update my database of members I'm able to send relevant emails on a consistent basis and move users from free accounts to paid upgrades – even triggering my automated email sequences. It's truly amazing.
Ryan Clover
Ryan Clover Designs
After struggling with other methods to integrate our client's website with Ontraport, the WP Fusion plugin solved the problem easily. More importantly, their customer support has always been prompt and goes above and beyond what we need done.

Perry Mann
Mann & Co. Inc.
WP Fusion elegantly solves a problem I've been manually working around for years. It's already saved me a tremendous amount of time and headache, and helped to streamline our operations by keeping our CRM and Wordpress users synced. One of those premium plugins that is more than worth it!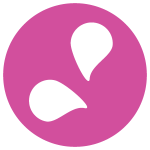 Alyse
Fit Approach
With all the possible plugins & apps these days, I'm guessing that I'm not the only one who absolutely dreads integrating them. Jack and WP Fusion have been absolutely "Heaven-Sent". From my perspective, their focus on me having a positive client experience is what truly stands out. I've never gotten frustrated when setting up my integrations because Jack and his team has always been there. If you're considering WP Fusion, stop considering and start taking action today (so that you can finally put your project behind you). You'll be glad you did.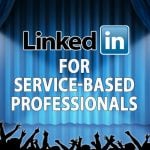 TR Garland
LinkedIn Special Report
I got this set up on my site. It was REALLY easy to install. The longest wait was just getting my IS app to sync data because I have so many tags... It's really easy to tag specific pages of my site to be locked or open to members. My favorite thing is how I can redirect new potential customers away from the actual membership content pages, so they see a sales page if they have not purchased.
WishList Member has a feature **similar** to this, but (1) I've always found that it was really unattractive and I couldn't change the style or design of the WL Member redirect pages at all, and (2) WL Member does give me all of this flexibility about WHICH page to send people to...
The options are unlimited with WP Fusion! I'm looking forward to totally revamping all of my opt in gifts so that they are protected by WP Fusion as well, since now a lot of my download pages are exposed URL's that get shared and spread around. I think that'll help my list grow!
Jamie Miller
English Success Academy
WPFusion is one of my secret weapons for getting WordPress to keep our member's data synced with our CRM. This makes everything work so much better when you don't have to worry about your members having issues login into the member's area.
I really appreciate Jack and the whole team at WPFusion. If you have or are considering having a membership website using WordPress this plugin is a must-have. It will save you hours of time and frustration.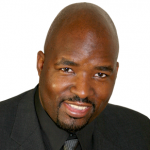 Greg Russell
SuccessTeam Marketing
This infusion integration helped link our system with the powerful benefits of Infusionsoft. We saved time and money by utilizing this plugin. Simple setup, super affordable and VERY BENEFICIAL. We had been using a similar product which had some costly snags which made us feel vulnerable. Plus I couldn't change the design. WP FUSION has been just what we are looking for and saved me hours of development cost I was able to put toward other needed elements of our site.
Thank you WP FUSION team!!
Stephen David

Amazing support! I have worked on and off with implementing features in my site that communicate with infusionsoft and WPFusion has been there for me every step of the way! They have researched and walked through each problem with me and never turned me away or given me a cop out answer. I have to say for this reason alone I would choose them over many of the other alternatives!
Peter Meinders

WP Fusion is a LIFESAVER for membership sites. I've literally spent over 20 hours trying to use other membership solutions like Memberpress and Restrict Content Pro, but integrating with ActiveCampaign, setting up recurring payments via Paypal and syncing with custom Ultimate Member profiles made me want to give up on the project because it was so complicated with those other tools. WP Fusion was my last shot, since I'd already purchased and refunded 3 different services. Boy was I happy that I went for it! Super easy to set up and link, and their tagging system takes full advantage of Active Campaign's features (something that other membership solutions don't offer, which is a waste because that's the whole reason I'm using AC!).
THANK YOU WP Fusion for creating such an easy to use and effective tool that integrates with literally EVERYTHING that I need. You guys really thought of everything when you made this.
If you're looking to simplify your membership site, I highly recommend WP Fusion + Woocommerce Subscriptions, which I've come to the conclusion is the absolute best and easiest solution.
Kelsey Specter
Nomad Moguls
First of all, this plugin is key to my company's success. If it wasn't for Jack's amazing support, and the code that powers this, I don't know how we would have achieved what we have achieved. We use this every day, and will continue to use it for the rest of our company's existence.
I have reached out to Jack on a few occasions to ask for help, and he's always answered within 24 hours.
Highly recommended plugin if you use Woocommerce and WordPress.
Brandon Shutter

I sell online courses while pursuing my full time career as a filmmaker. I don't have time to fix things and I need my business to be as automated as possible. I initially thought WP Fusion was pricy but after putting it in motion with Agile CRM and then Drip it was the best thing ever. Using LearnDash, Gravity Forms, and WooCommerce I need to get all the info in the same place and monitor my students so I know where they are in the courses.
Great product and awesome support team.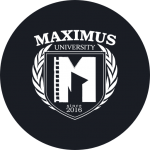 Maximus
Maximus University
WPFusion is the glue between your email list and the tools you depend upon. It fills in the missing features in my LMS and Membership software and allows me to trigger events even when other tools don't let me. Without WPFusion, I couldn't serve my members like I do, with WPFusion, my finger is on the pulse!
Darryl Burling
Master New Testament Greek
I use WP Fusion with ActiveCampaign and absolutely LOVE it.
I'm not a noob either. I say I love WP Fusion having spent the last 8yrs working solely on building memberships and subscription websites using most of the top rated WP membership plugins on the market.
Running a "membership" based off of assigned tags coming from AC is just insanely powerful and at the same time incredibly simple.
Highly, highly recommend it :)
Steve Dimmick

There are several solutions out there to integrate WordPress with Infusionsoft. I chose WP Fusion for a few reasons. The first is the ability auto-login someone from an email so I can track their activity to see how engaged they are. The 2nd reason is the pricing model. Instead of paying a monthly, these guys do yearly and depending on the plan you can do unlimited sites. This made much more sense to me. If you are looking to integrate your CRM with WordPress, give this a look. I think you will be more than satisfied with your purchase.

Austin Brooks
981 Media
One of the best customer services experiences I have had in a long time. Jack is a very knowledgable guy who understands the WordPress and Infusionsoft ecosystem. He was very available to answer any questions I had. We have a unique set-up and to work with and Jack quickly understood our situation and overall business needs. I will recommend WPFusion to all my fellow Infusionsoft using friends.
Bryan Holladay

WP Fusion builds a critical bridge between our WooCommerce powered ecommerce site and LifterLMS powered training site to our CRM Active Campaign. It was easy to set up. The technical support is above and beyond anything I've ever seen. What it does is clearly intelligently designed and well built.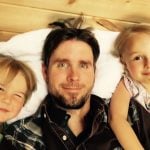 Chris Badgett
LifterLMS
Awesome Plugin - Amazing support When I started using Infusionsoft I had planned to integrate with my Wordpress site. I looked at some older WP-Infusionsoft integration solutions but was surprised at the low quality of the product and their website and support systems. I was also very concerned about locking myself into yet another subscription just to get my site working how I wanted.
Sooo, glad I waited and found WP Fusion - This plugin ticks all the boxes. Affordable, once-off purchase with a developer option Modern plugin and online presence with active support forum Integrates with many powerful Wordpress plugins and frameworks to create a truly custom solution for your needs Fast loading (doesn't poll infusionsoft's servers with every page load like some IS plugins) Amazing support - I'm using it to build a membership site with an LMS using LearnDash.
Not only is there active development on the tools I'm using - twice I've asked about something I needed my site to do and the developer has built the integration to make it work. To summarize - the team behind WP Fusion are serious about making this the best WP - IS integration plugin.
Dallas McMillan

I purchased this plugin after testing other membership options to link Infusionsoft and Wordpress. What instantly stood out was the ease to setup. Done in seconds and the friendly UI makes creating a membership website so simple.
It's a lightweight plugin that does not bloat the system or connect constantly to the Infusionsoft API which gives me greater loading times and a serious level of functionality to help me take my business to the next level. I've already purchased an additional 3 licences for clients sites and always recommend this as my go to membership plugin between IS and WP.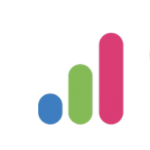 Steve Woody
Online Mastery
By far the most amazing back up you could ever ask for, it is like you have Jack in your back pocket and he is there to hold your hand or 'fix' an issue you might have, not that there is any setting this up. Generally the issues are down to my lack of knowledge in WP and website construction.
Setting up and working with WP fusion is a dream come true, I have tried a lot of different plug in up to this point, but WP fusion talks to Infusion soft perfectly, the tags are my life right now, and I have full control over every post and page through them.
For a control freak like me this is heaven. Worth every penny.
Sam Biddle

WP Fusion is a paradigm shift in terms of the way membership sites can work. Here's why: through the power of tagging, your email marketing service can manage the business rules that steer the flow of content protection and drip/delayed content. By syncing those tags with your WordPress installation, your site isn't held to a performance-related ransom. As a conduit that integrates membership, LMS, Ecommerce, forum, and other plugins, WP Fusion can remove the potential for product lock-in. Want to replace that membership plugin with a different one? Go ahead. You won't need to go through your entire site to replace their shortcodes or meta box options. Want to let your Ecommerce plugin handle member details, registration, etc? You can do that too. Support is pretty good as well :-) If you haven't tried WP Fusion, do it now. Seriously.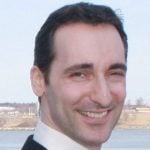 Erik D. Slater
Digital Platform Consultant

ConvertKit

ActiveCampaign

Drip
Truly outstanding support. The reviews before me got it right on. I was using customerhub for 2 years and then tried imember360 to sell my online courses and decided I will give this a try and wow way better. Had a small bug which was fixed within an hour by the developer and then when i saw the support I hired him to transfer all my customerhub stuff to this new platform which works seamlessly with learndash an industry standard app for online course distribution.
I highly recommend this app for its functionality, cost effectiveness but above all else support which I have not seen at this level with most of the apps on this marketplace.
Alain Jean-Baptiste