It's that time of year again, when we're all looking to pick up a sweet deal on plugins and services for 2023.
There are an endless number of roundup posts out there. This year I wanted to highlight just six plugins that are "friends of WP Fusion". I'm in a bi-weekly call with the founders of each of these companies, and I get a ton of value out of our collaboration— especially when running sales like this.
All of these products are super high quality and backed by some of the best people you could hope to meet.
Check out their deals below:
#Barn2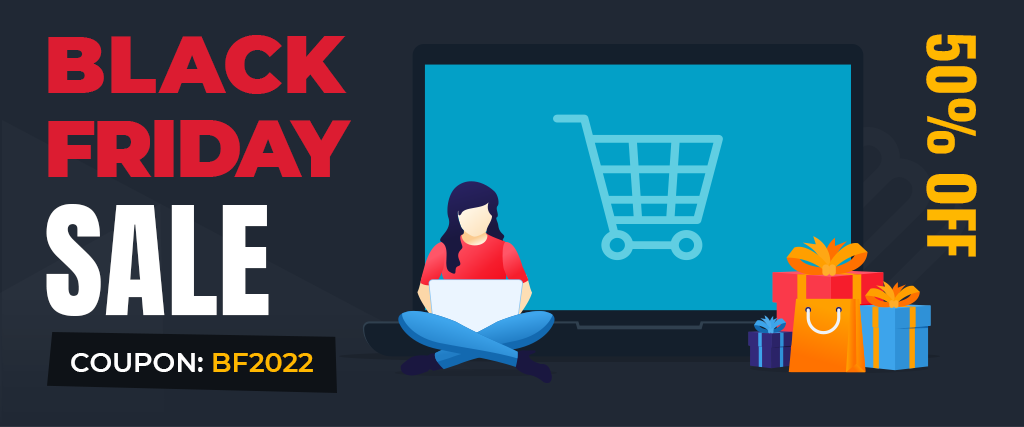 Barn2 create unique WordPress plugins. While most of their plugins focus on adding extra functionality to WooCommerce, such as the popular Product Table, Product Filters and Product Options plugins, their biggest selling plugin is Document Library Pro. This adds a searchable document library to any WordPress site and is ideal for creating any type of resource database for your website visitors.
For Black Friday 2022, Barn2 are offering a huge 50% off everything including individual plugins, lifetime deals, and their 19-plugin All Access Pass. 
To get the discount, go to https://barn2.com/black-friday-2022 and enter code BF2022 on the checkout between Friday 25 November until Monday 28 October. 
#Fatal Error Notify
Our sister plugin, Fatal Error Notify, can send you email and Slack alerts whenever an error happens on your website— including WP Fusion API errors!
Take 30% off new licenses from November 24th to 28th by using code BFCM2022 or following this link.
#GravityKit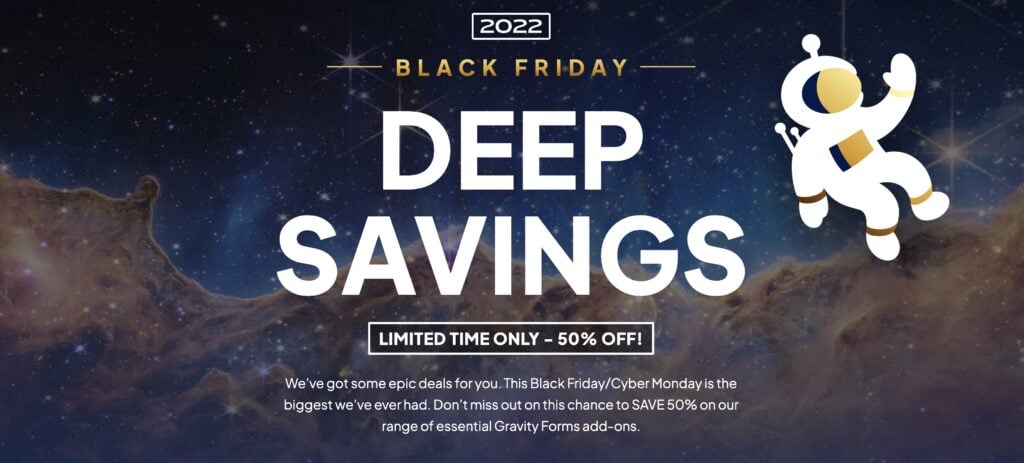 GravityKit has had an exciting year this year, expanding from the GravityView brand to encompass GravityImport, GravityCharts, GravityCalendar, GravityActions, GravityEdit, and more. This is the first chance to grab all of the GravityKit plugins at a 33% off, or take $200 off a lifetime license.
Check out the deal at: https://www.gravitykit.com/black-friday/
#IconicWP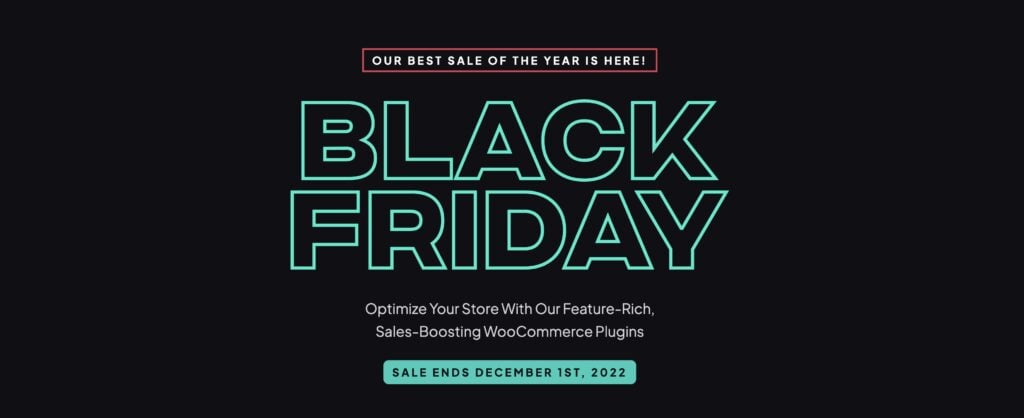 Iconic create feature-rich, sales-boosting WooCommerce plugins. This year they introduced a number of new bundle options and some great new features – particularly to their Flux Checkout plugin. They are offering 40% off their All Access membership, making it only $179, but you can also save on smaller plugin bundles and individual plugins, too.
Save up to 62% on WooCommerce plugins: https://iconicwp.com/black-friday/
#LifterLMS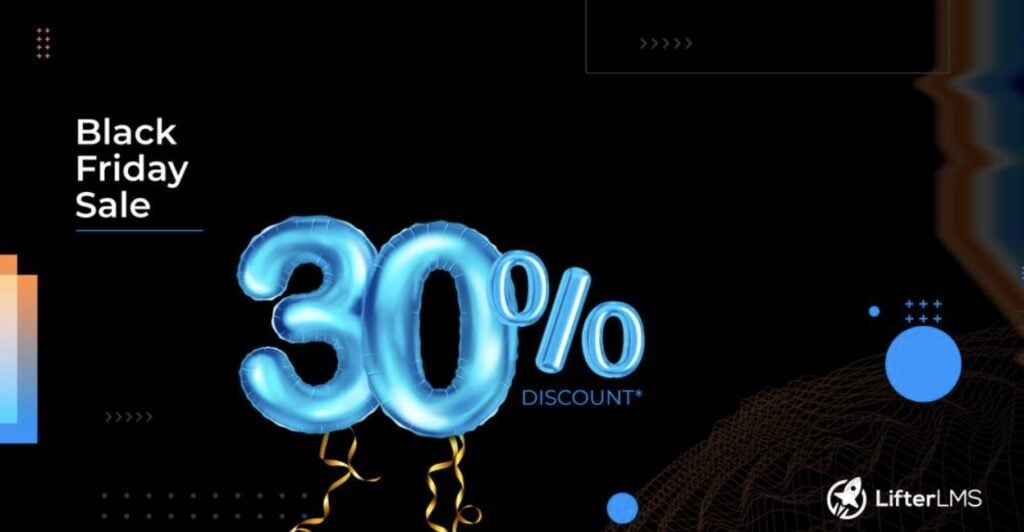 LifterLMS is offering 30% off all their plans for the entire month of November. Check out the deal at https://lifterlms.com.
#Paid Memberships Pro
Sale Dates:

The BFCM sale runs from

Friday, November 25 – Wednesday, November 30.
The Deal:

Get up to 40% off all plans at Paid Memberships Pro – Protect content, manage members, and sell subscriptions with recurring payments.

Standard Membership:

$100 off ($147)

Plus Membership:

$150 off ($247)

Builder Membership:

$300 off ($397)
https://www.paidmembershipspro.com/blackfriday/
#Popup Maker

33% Off – Nov. 21st – 28th 2022

Create beautiful, attention-grabbing popups in minutes for your WordPress website. Popup Maker lets you create custom themes to match your branding, and it gives you control over how and when you want your popups to display. Did we mention that Popup Maker works with your favorite free and premium plugins? What more could you ask for? Increase your leads, engagement, and conversions right now!
https://wppopupmaker.com/black-friday/
#WP Fusion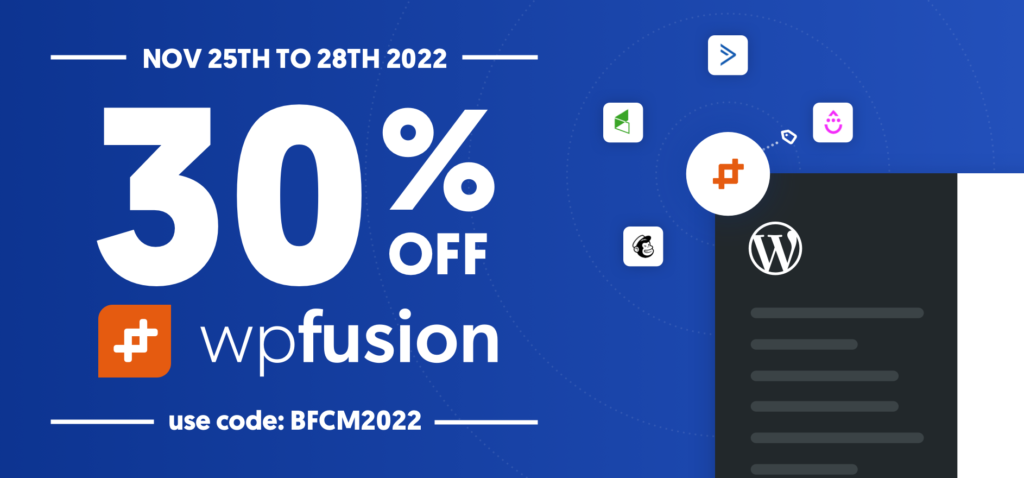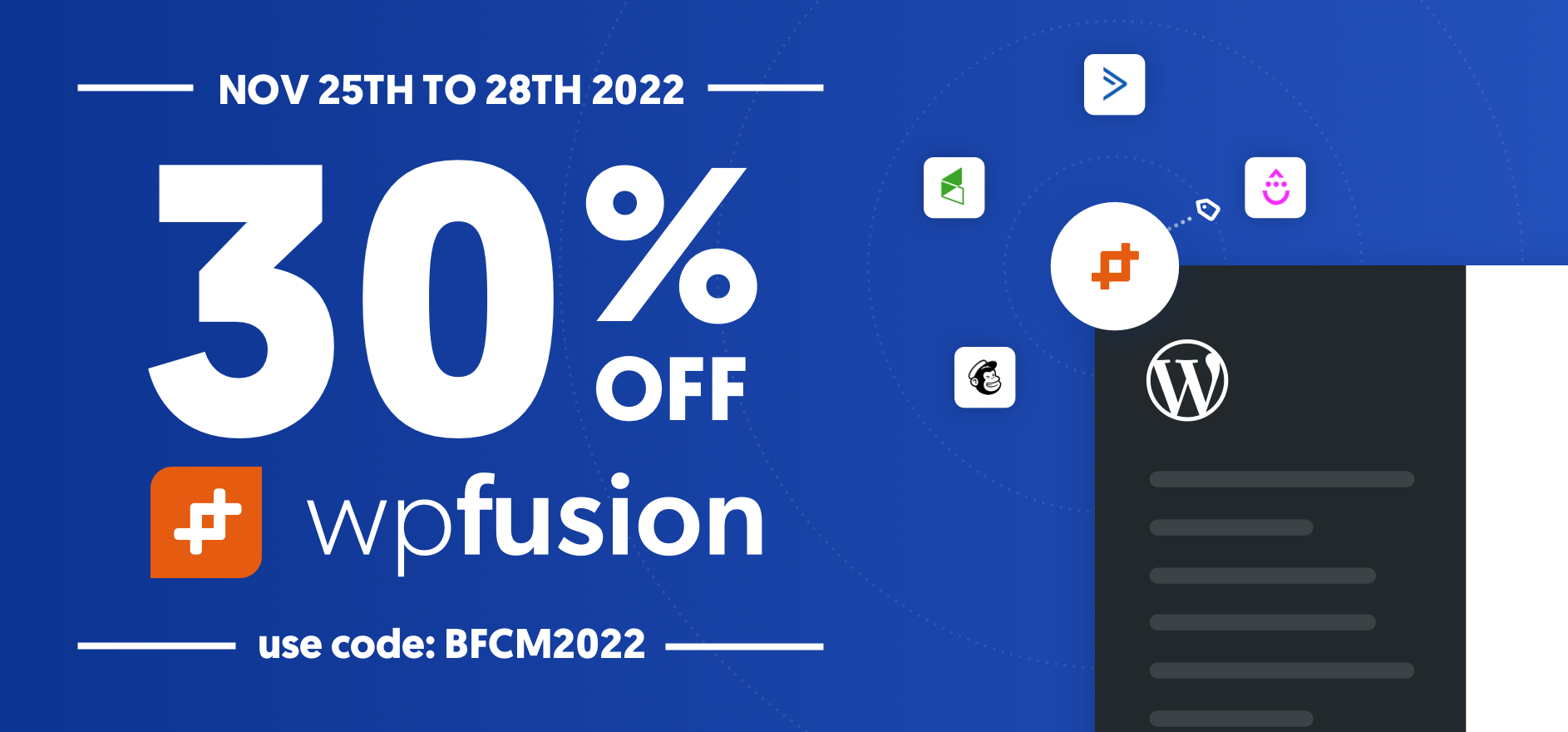 And of course, how could we forget WP Fusion! 😅
Head over to our Sale Page to take advantage of 30% off new licenses and upgrades, from Friday November 28th, until midnight November 28th.