#Overview
ActiveCampaign has finally opened up their new deep data framework to outside apps and services, and we wanted to be one of the first to take advantage of this new tool.
Version 1.2 of our Ecommerce Addon now includes support for sending orders from WooCommerce, WooCommerce Subscriptions, and Easy Digital Downloads to ActiveCampaign via the deep data API.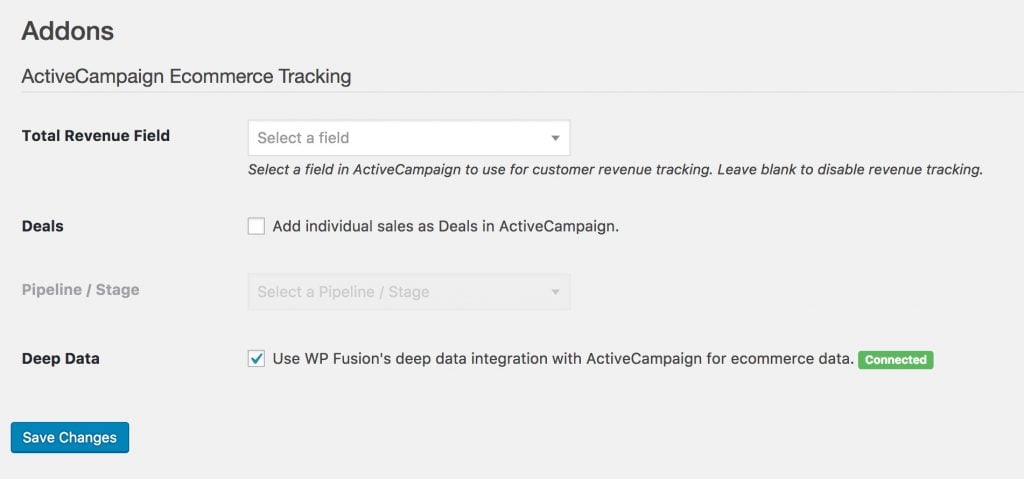 If you already have the Ecommerce Addon, update the plugin and then follow the setup instructions here to start saving your sales using deep data. Once the connection is made, new sales via your ecommerce platform will be saved to the contact record using the new framework.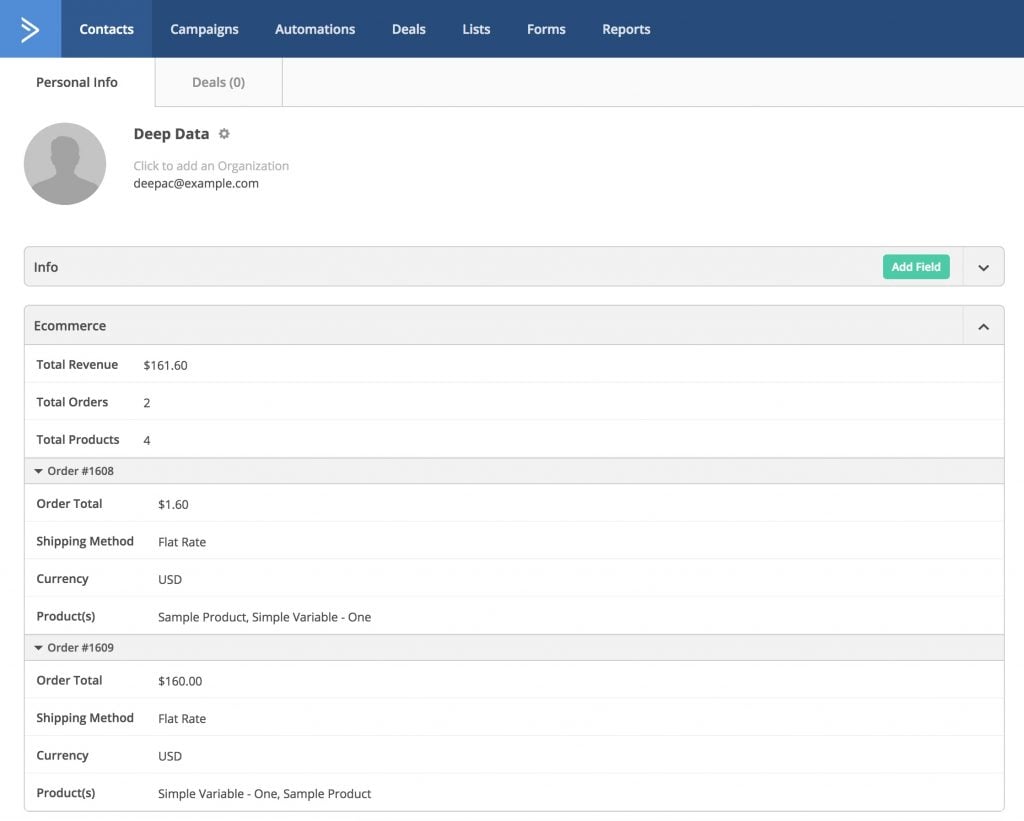 #Next Steps
Once we've had a chance to get some feedback from customers, we'll add a new tool to the "Batch Tools" panel in the WP Fusion settings to allow you to export all of your historical sales via deep data. We'll also be keeping an eye on the ActiveCampaign development blog and updating WP Fusion as new deep data features are made public.