Automatically Hide Restricted Items
You may want to control visibility of WordPress menu items using CRM tags, with WP Fusion. The easiest way to do this is to go to the WP Fusion settings and check the box for Hide From Menus.
This will automatically hide any menu items that a user doesn't have access to, based on the access rules configured for that page.
Per-Item Menu Visibility
WP Fusion also lets you control the visibility of individual menu items using a user's CRM tags. These settings can be found in the menu editor in the WordPress admin while editing any single menu item.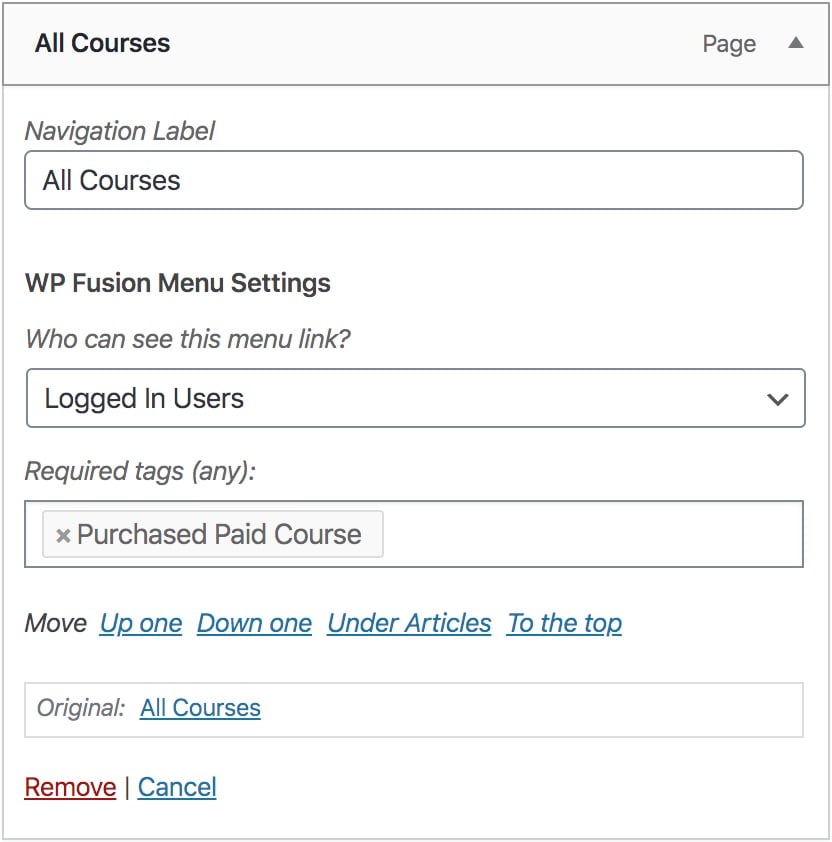 The Who can see this menu link? dropdown has three options:
Everyone: Everyone will be able to see this menu item (bypasses access restrictions).
Logged In Users: Only logged-in users will be able to see the menu item. You can also specify any number of CRM tags that are required to see the item.
Logged Out Users: The menu item will be hidden from logged-in users and only shown to guests.
Was this helpful?
Let us know if you liked the post. That's the only way we can improve.