#Overview
With version 3.7 of WP Fusion, we've added support for the Mautic marketing automation platform. Customers using Mautic cloud, or self-hosted installations can now take advantage of all of WP Fusion's features and plugin integrations, just like with our existing CRM integrations.
#What's Mautic?
We're really excited to be integrating with Mautic, because like WP Fusion, it's a completely open source system. It's developed by a community of contributors (we've even pitched in a few ideas ourselves), and is being actively developed and improved upon.
We've encountered a few other open source CRMs / marketing automation systems over the last two years, but most look quite dated and were unintuitive to use. While working with Mautic I've found it to be very user friendly, in some cases its features exceed those of our more "established" CRM integrations (like reporting).
Just like the other CRMs we integrate with, Mautic supports:
A database of contacts with configurable custom fields
Tagging and tag based automation
A visual email builder with included templates
A visual campaign / automation builder, with conditions, timers, and many 3rd party integrations
Webhooks for returning data to WordPress when a contact is modified
Here are some screenshots: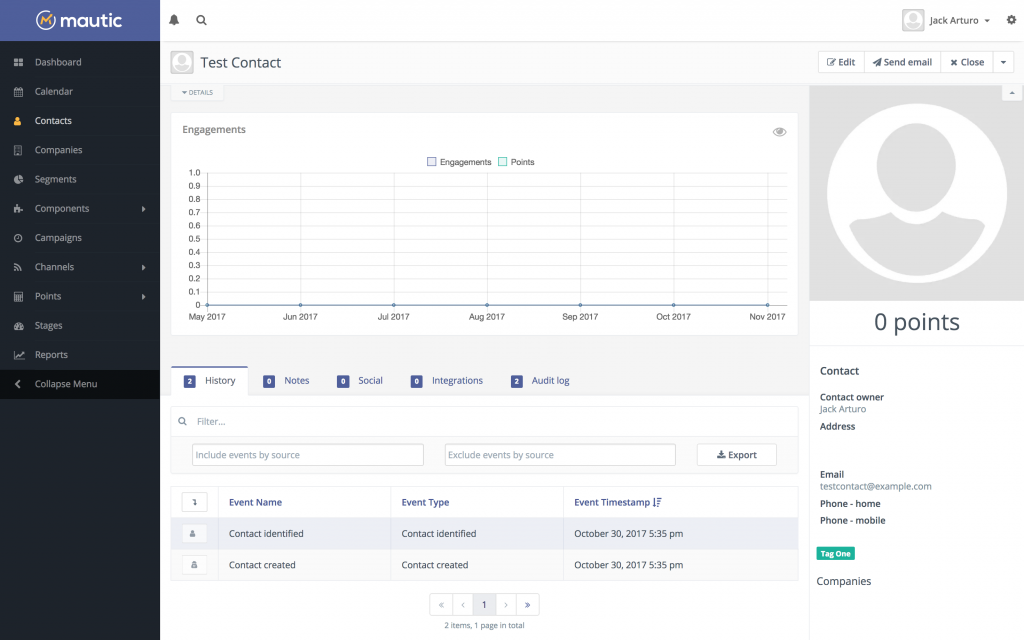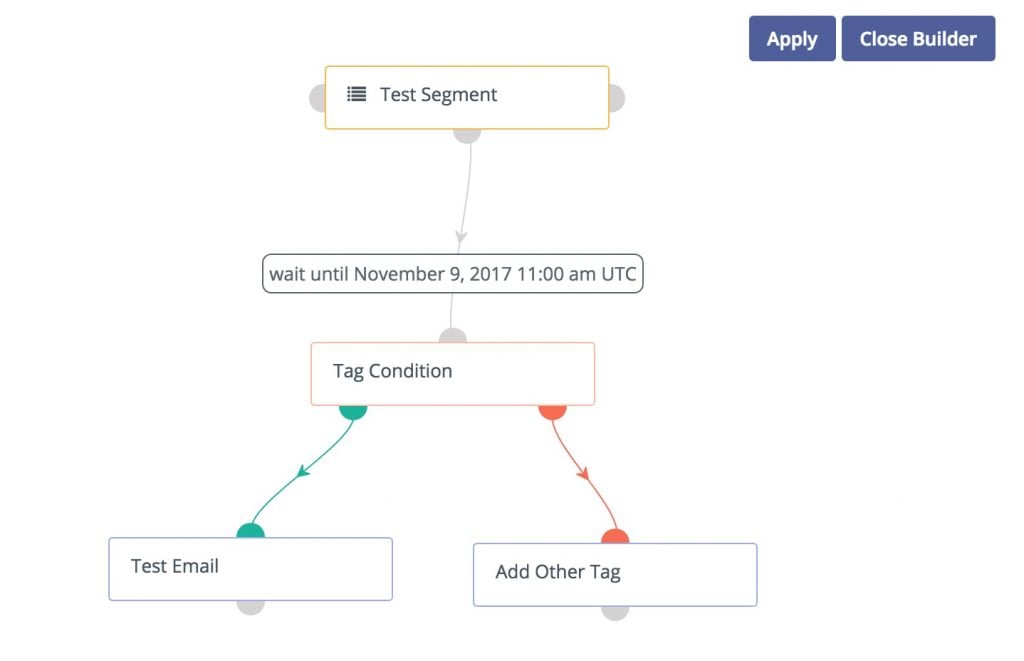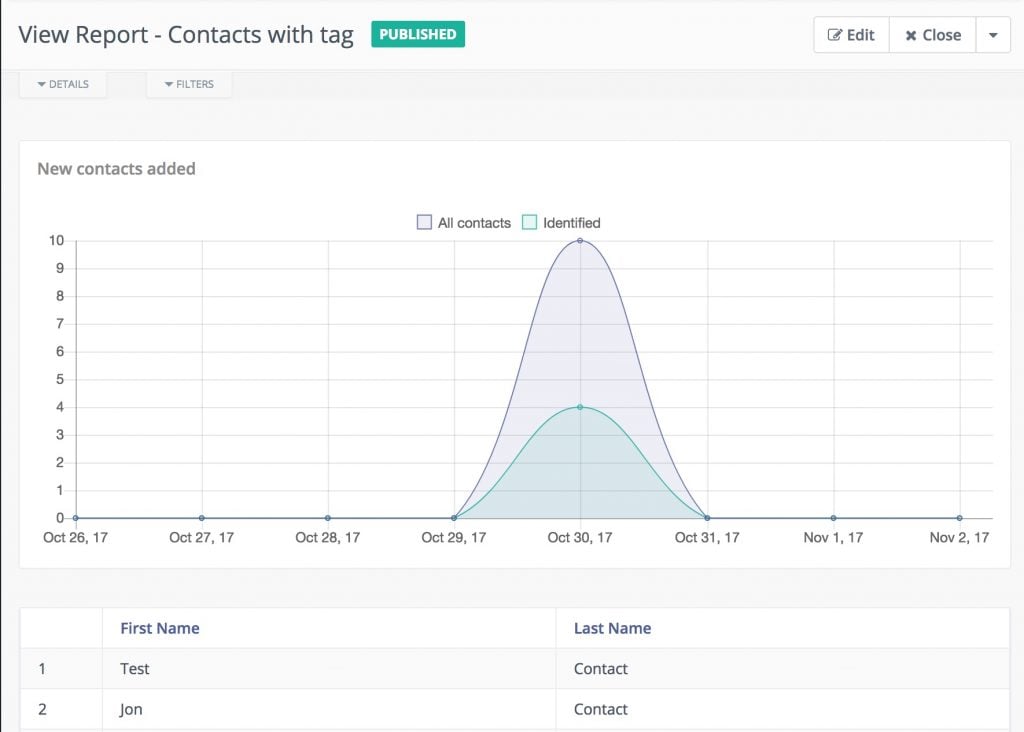 #Is Mautic right for me?
Mautic offers two options, either a hosted, cloud-based, app, or a self-hosted version. The cloud version is pretty similar to what you'd expect coming from ActiveCampaign or any of our other CRM integrations. There's a free demo here if you want to try it out (though the free demo doesn't work with WP Fusion.)
The self-hosted version is open source and completely free. You can download it from mautic.org. Installation is about as complicated as installing WordPress. You create an empty database, upload the files to a folder or subdomain on your site, and then visit the URL. There's a setup wizard that walks you through connecting to the database and creating an administrator account, and then you log in. In setting it up on our own site, the whole process took about 5 minutes.
Mautic can send email campaigns directly from your web server, but we generally advise against this as your web server is not optimized for email deliverability. However, Mautic integrates several external email services (Like Amazon SES, SendGrid, and Elastic Mail) to use their optimized email servers for the best delivery rates.
These services charge per email you send, instead of a flat rate. Amazon SES lets you send 10,000 emails for just $1 a month.
You can see how the savings quickly add up when compared to other CRM solutions that charge hundreds or sometimes even thousands of dollars a month. Obviously moving all of your campaigns and automations to a new platform is going to require some work, but if your monthly payment to your CRM is really hurting your bottom line, Mautic might be something to consider.
Here's a helpful article with a breakdown of some of the associated costs with hosting Mautic yourself.