Overview
Using WP Fusion and bbPress, you can restrict access to forums based on users' tags in your CRM. If the user does not have access you can either display a restricted content message, or redirect the user to another page on your site.
Forums
When editing any individual forum, you can set access rules for that forum based on a logged-in user's tags in your CRM.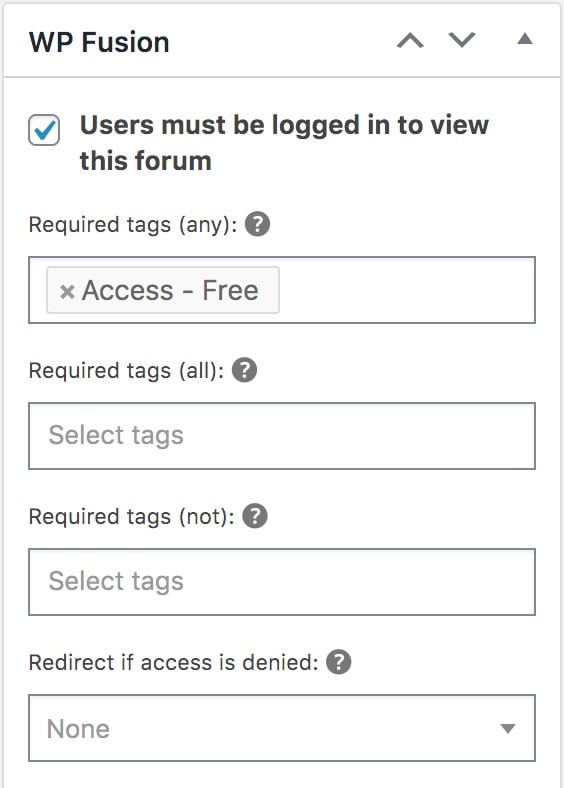 For more information on the meta box, see the documentation on restricting access to content.
Note: WPF adds a class to the form, "wpf-locked". You can use this to style the form via CSS so that you can indicate which forums are locked.
Global Settings
WP Fusion also has some global settings for bbPress, found at Settings » WP Fusion » Integrations » bbPress.
Here you can optionally restrict access to your forums archive page, or all forums on your site, using a CRM tag.
Note that you must specify a redirect URL for forum archive protection to work.
Was this helpful?
Let us know if you liked the post. That's the only way we can improve.