We get asked a lot what the difference is between WP Fusion and Uncanny Automator (and AutomatorWP), since both plugins are "automation" solutions for WordPress.
WP Fusion is primarily an integration tool between WordPress and your external CRM or marketing automation platform. You can see a list of our supported CRMs here.
What WP Fusion does is sync your users and customers into your CRM, so you can send them emails, track revenue and page views, run reports, etc.
​Uncanny Automator is a Zapier-like solution but for WordPress plugins. It's awesome, and we use it on our own websites. You set up a trigger, and then an action— for example "Buy product X in WooCommerce-> enroll in social group Y in BuddyBoss". You can see a list of the supported triggers and actions here.
In summary:
WP Fusion links your WordPress plugins with your marketing automation platform
Uncanny Automator links your WordPress plugins with eachother
​Where there is some overlap is that most of the external CRMs we support also have automation capabilities.
​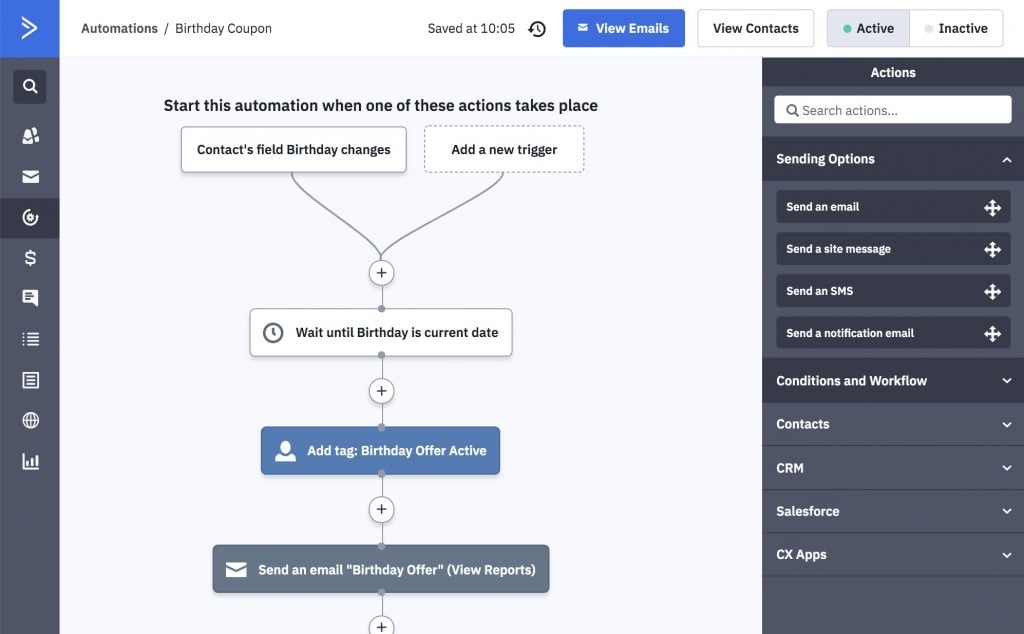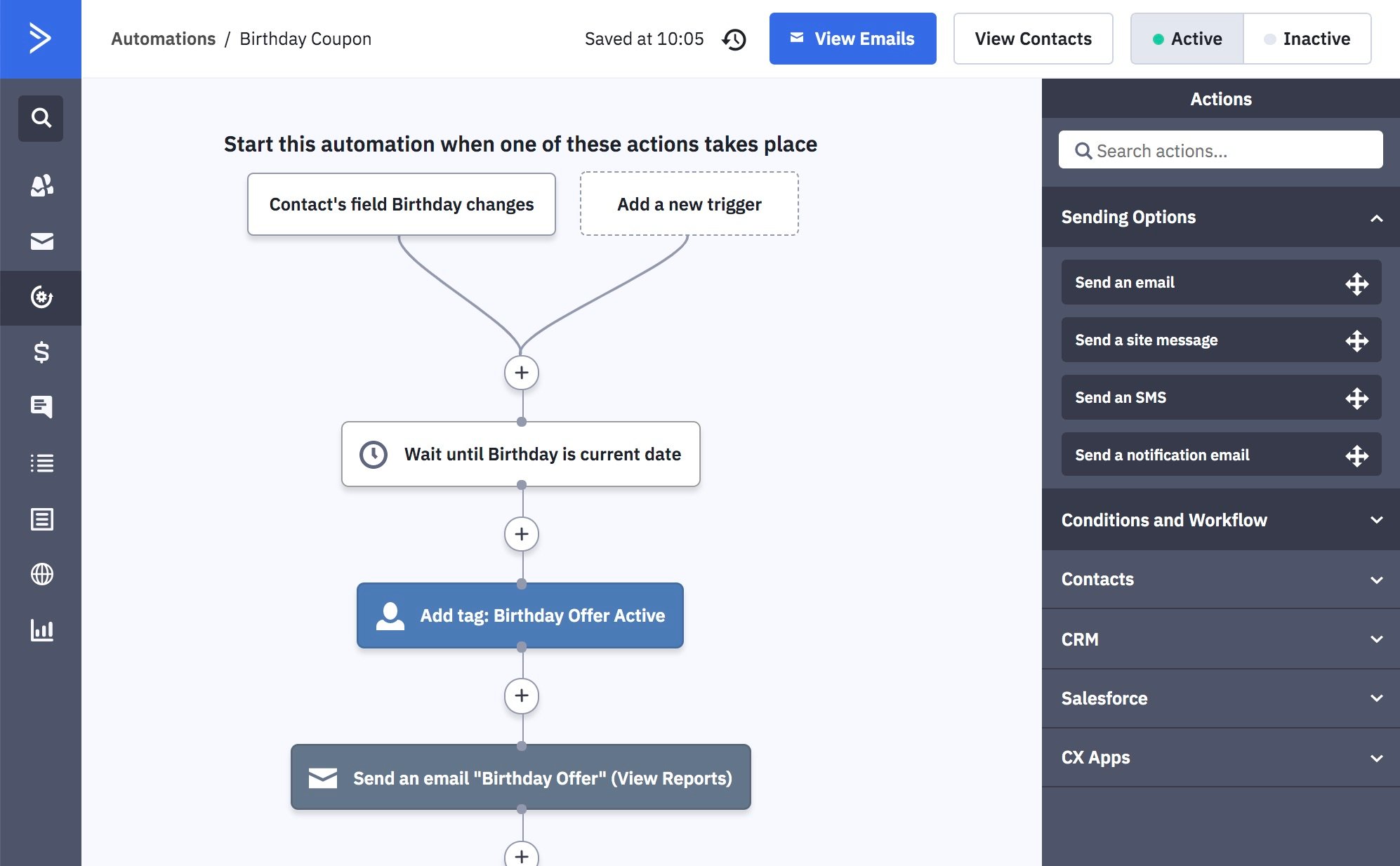 For example in this ActiveCampaign automation, WP Fusion has synced a customer's birthday into a custom field, which triggers the automation. ActiveCampaign then has a date timer to wait until the customer's birthday, applies a tag to unlock a birthday discount in WooCommerce, and sends an email.​
That kind of thing wouldn't be possible with Automator, because it links plugins to eachother in real time. It doesn't have the ability to chain multiple events together with delays and conditions.
On the other hand, while it is possible to use WP Fusion to link plugins together, many times it's simpler to to use Automator for those tasks.
For example lets say you want to use a Gravity Form submission to enroll someone into a free course. With WP Fusion you would have to already be using an external marketing automation tool, and then you would need to create a form feed, which creates a contact in your CRM and applies a tag that's set up as an auto-enrollment trigger into the course.
That process is slow and complicated, and may not work if your CRM's API is slow or offline. But with Automator, the user registration and course enrollment happens instantly.
Another area where WP Fusion is different is with regards to access control features, which Uncanny Automator doesn't have. WP Fusion can protect content on your site using tags in your CRM, allowing you to create a highly personalized user experience based on that user's past interactions with you.
Confusing, right? Which plugin should you use?
Both WP Fusion and Uncanny Automator have free versions (here and here respectively). If you're not sure what you need, a great option is try out both to get a sense of how they work. But as a general guide:
#Use WP Fusion when…
You're already using an external CRM or marketing automation platform
You want to do email or SMS marketing based on events in WordPress
You want to run automations that happen over a period of time or involve multiple steps
You want to restrict access content on your site using CRM tags
#Use Uncanny Automator when….
You're not already using an external CRM or marketing automation platform
You want to link plugins together directly using triggers and actions, without requiring a 3rd party service
You want to sync users between two different WordPress sites
WP Fusion and Automator also work really well together, for example in this hypothetical scenario:
In that scenario WP Fusion handles the integration with your marketing tool, and Uncanny Automator triggers events between individual plugins.