Overview
WP Fusion integrates with WooCommerce to add customers your CRM when they make a purchase on your site, and tag them based on products purchased.
Contact fields
By default, when a customer checks out on your store, a new contact will be created in your CRM with their first name, last name, and email. You can enable additional fields for sync from the Contact Fields tab in the WP Fusion settings.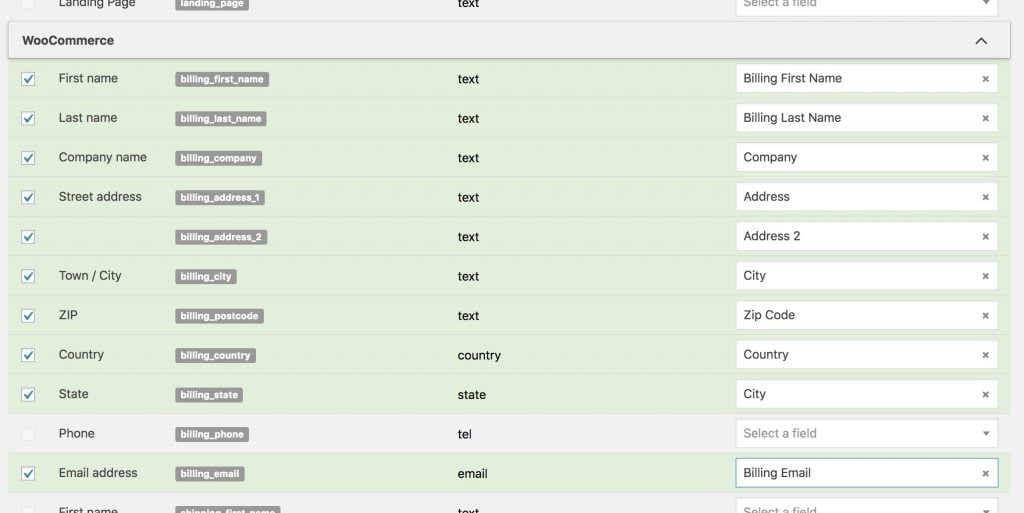 Product setup
When WP Fusion is active, you'll see a new tab on the WooCommerce product settings where you can specify tags to be applied when that product is purchased (or refunded).
You may also see additional fields for Subscriptions or Deposits if you are using those addons.
Variable products
If you're using variable products, you can also specify tags to be applied at purchase per-variation. These are visible when editing the variation, alongside the price and other details.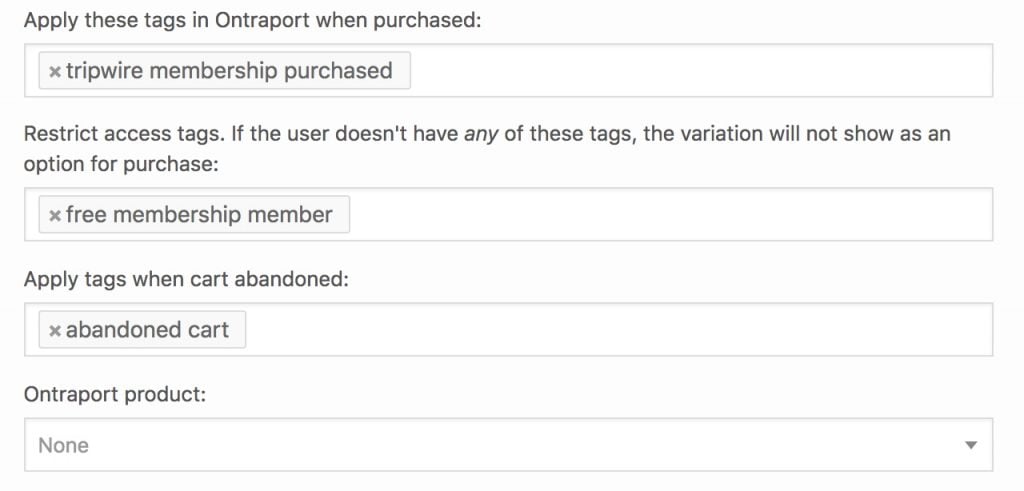 WP Fusion also gives you the option to only show specific variations to users based on their tags. This can be used to offer special products or pricing to existing members.
Video Overview
Product Availability
You have the option to restrict access to a product unless a user has a certain tag applied to their account. This is a great way to offer up-sell products or add-ons for your existing users. For more information on restricting content, see the documentation on meta box setup.