Drip, as an "ecommerce CRM", is an excellent marketing tool for online businesses. It has built in tools for tracking conversions, lifetime values of customers, sales performance, and abandoned carts.
While Drip has a great native integration with Shopify, the options for WooCommerce are pretty limited.
The official WooCommerce plugin hasn't had a major update in several years, and is missing most of the new ecommerce features the Drip team has been working on.
That's where WP Fusion comes in.
#The Basics
The core WP Fusion plugin takes care of everything to do with subscribers and tagging.
When a customer checks out on your WooCommerce store they will be added to Drip, and all of their information will be stored in custom fields.

You can configure tags to be applied at checkout by editing any WooCommerce product.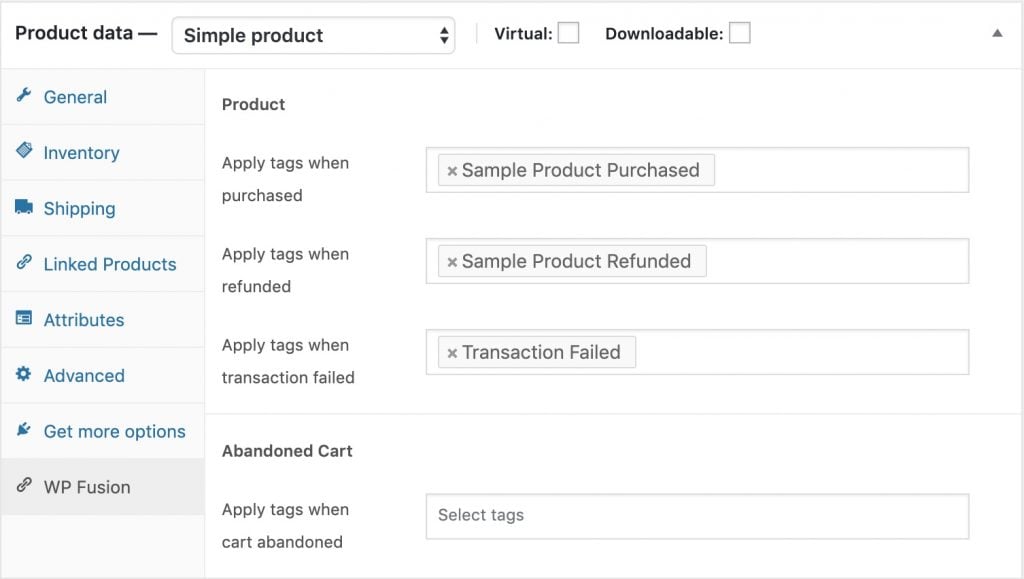 WP Fusion supports dozens of ways of tagging your Drip subscribers, and supports all the most popular WooCommerce addons.
For example you can tag customers:
When a variation is purchased
When a transaction fails
When a coupon is used
Based on the category of product purchased
When a subscription status changes
When a membership status changes
When a deposit is paid
When a product addon is purchased
When an event ticket is purchased
And more
For more information see our documentation page on our WooCommerce integration.
#Enhanced Ecommerce
WP Fusion's Enhanced Ecommerce addon (available as a separate plugin with the Plus license) adds even more functionality.
With this addon you can sync detailed order details into Drip, including products purchased and discounts applied, as well as update a customer's lifetime value.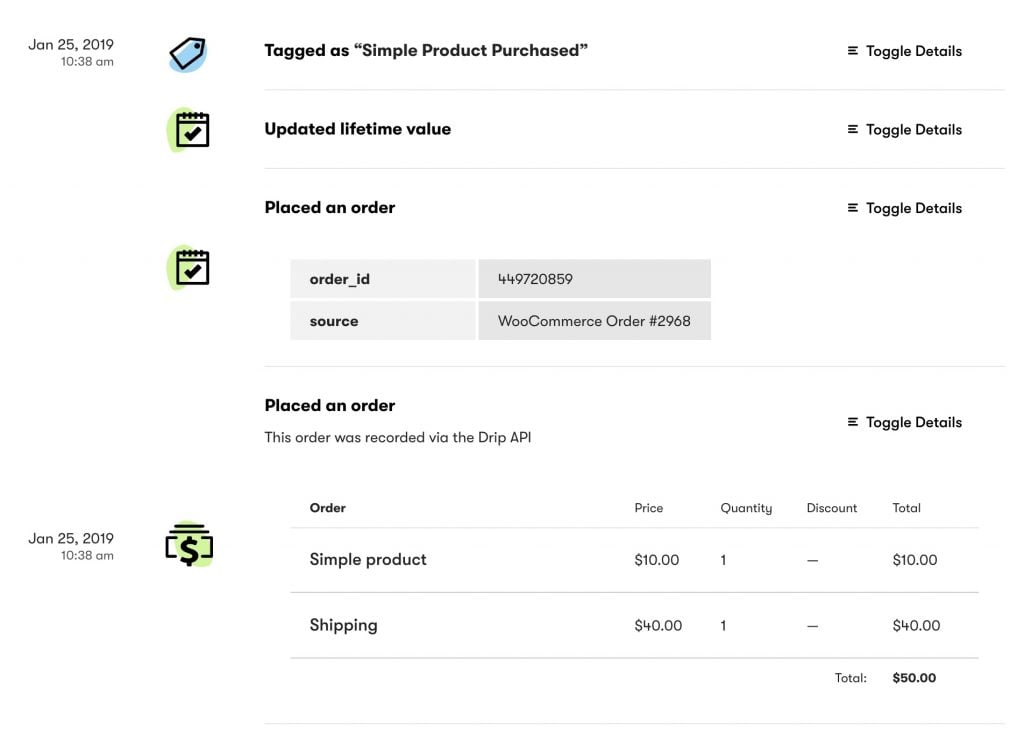 This addon makes Drip fully aware of your sales in WooCommerce, and sales data is accessible in reports and automations in Drip.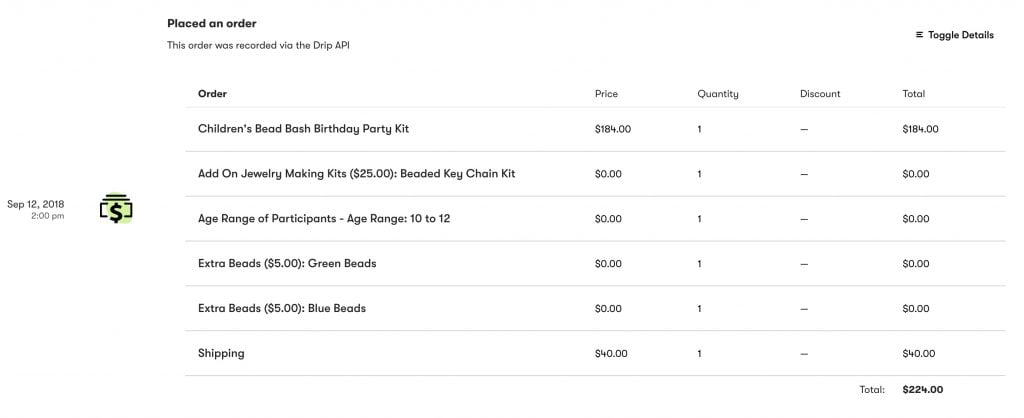 #Abandoned Cart Tracking
WP Fusion's Abandoned Cart Addon (also available with the Plus license) uses Drip's Shopper Activity API to let you track and follow up on abandoned carts in WooCommerce.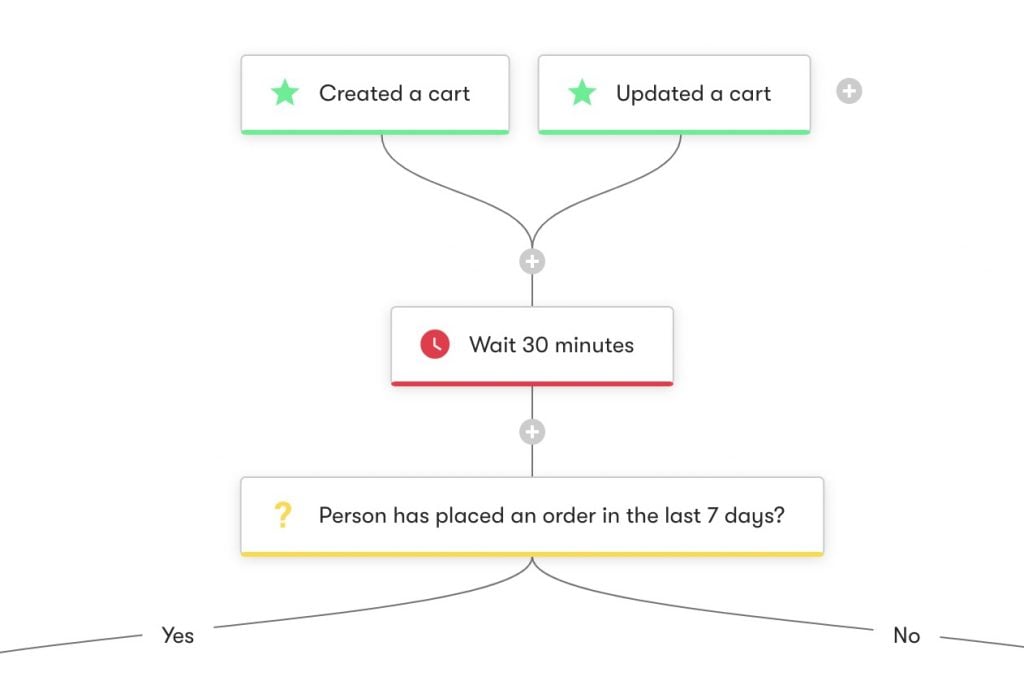 When a customer begins to check out on your WooCommerce store, their cart contents will be synced to Drip.
You can then use Drip's pre-built workflows (or create your own) to engage with customers who abandoned their carts.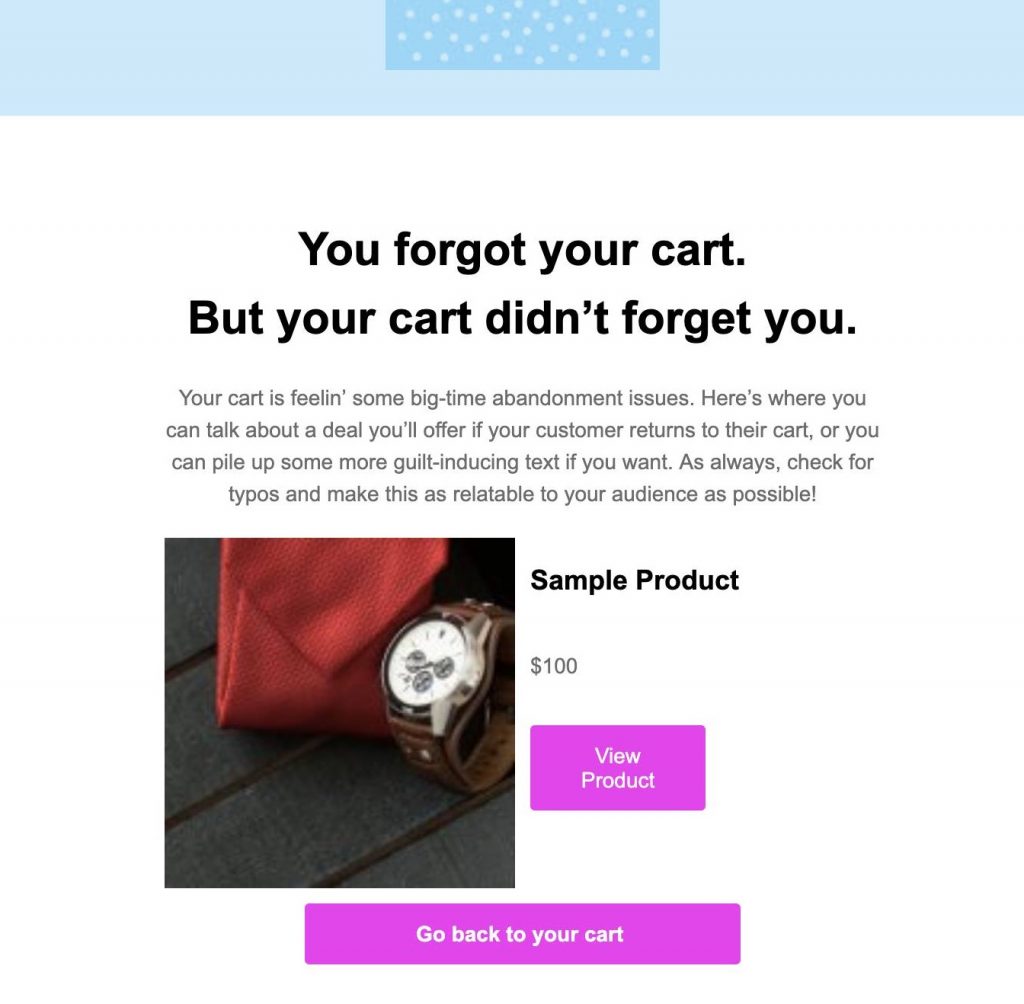 Your cart recovery emails will dynamically include the contents of the customer's cart, with a link to restore their cart and resume checkout.
#Neat, huh?
And that's just what you can do with WooCommerce!
WP Fusion supports all the leading membership plugins, LMS plugins, form builders, and page builders. Check out our full list of supported plugins here.
Ready to get started?
Not ready for WP Fusion yet?
We also have a free version that will keep your WooCommerce customers in sync with Drip subscribers.