#Overview
WP Fusion's Ecommerce Addon (available for Plus and Professional license holders) supports sending ecommerce transaction data to your Drip account for sales made in:
#Getting Started
Install and activate the Ecommerce Addon, and then navigate to the Enhanced Ecommerce tab of the WP Fusion settings.
Check the box next to Orders to enable sending order data to Drip.
You can also optionally send a conversion event to Drip at checkout, in addition to the order data. For more info on conversions, see this article. Generally this isn't necessary unless you need to track conversions for integrations with legacy third-party services.
If you're using a WooCommerce extension which attaches additional metadata to orders (i.e. WooCommerce Product Addons) and you wish to see this data in Drip, check the box for Sync Attributes.
#API Version
Drip has two APIs for order data, and they display data differently and have different features. WP Fusion uses the Shopper Activity API by default as this is the newer API, but you may want to use the Orders API for compatibility with legacy third-party integrations.
Shopper Activity API
Adds the raw order data to the subscriber's activity log (see below)
Product purchase data can be used in segments
Order details can be sent in emails
Revenue metrics can be viewed in reports
Updates lifetime value
Orders API:
Adds the order details to a table on the subscriber's activity log (see below)
Can trigger Placed an order events in workflows and rules
Updates lifetime value
#How it Works
When a customer checks out on your site, WP Fusion will create a new transaction in Drip with the products purchased, the quantities, and total sale value. This sale data will be tied to the contact record who made the purchase. The contact's Lifetime Value will also be updated.
#How it Looks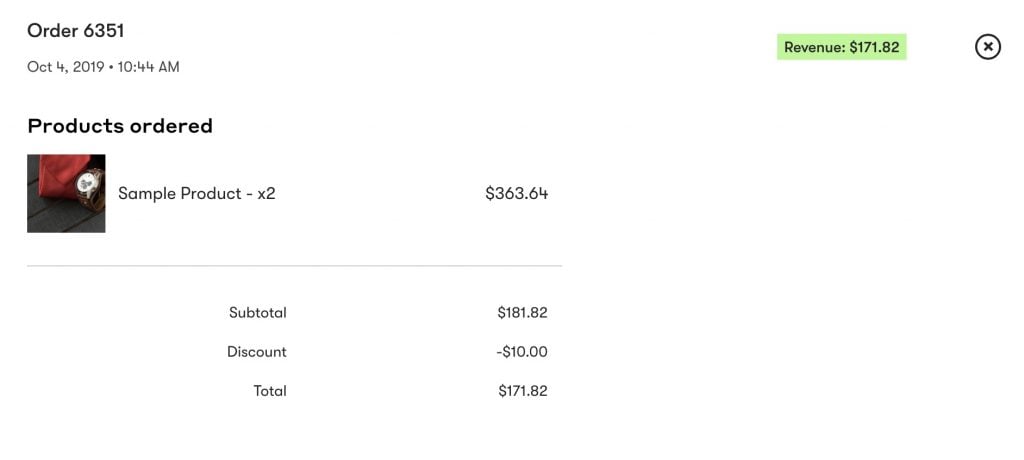 #Video – Enhanced Ecommerce – Drip
#Order status changes
With WooCommerce, when an order status is updated, WP Fusion will automatically sync the status to Drip.
When an order is marked Processing, the status in Drip will be updated to Placed
When an order is marked Completed, the status in Drip will be updated to Fulfilled
When an order is marked Cancelled, the status in Drip will be updated to Cancelled
When an order is Refunded, the status in Drip will be updated to Cancelled and the order total will be set to 0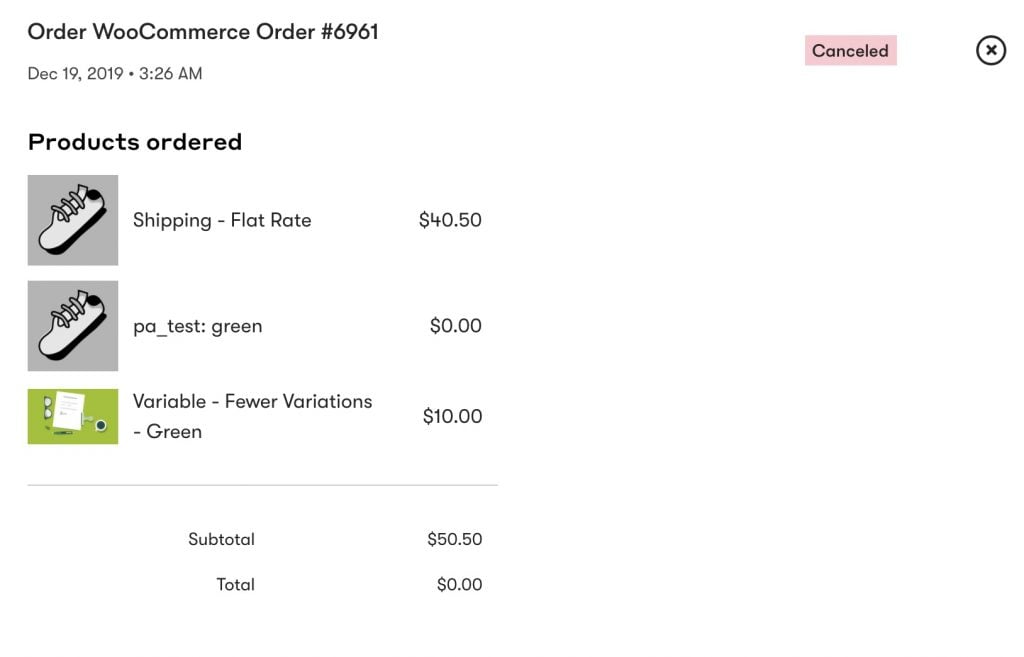 Note that the status shown in the Drip Orders list doesn't fully indicate the status of the order:
Both Placed and Fulfilled orders appear exactly the same, with a green badge and the total amount paid.
Refunded orders show a green badge but a $0.00 total order amount.
Cancelled orders show a red "Cancelled" badge.
Was this helpful?
Let us know if you liked the post. That's the only way we can improve.