#Setup
This integration requires the free Thrive Automator plugin, which can be installed from your Thrive Themes Dashboard.
First create an automation, and then select your desired trigger— in this case we've selected User makes progress in an Apprentice course.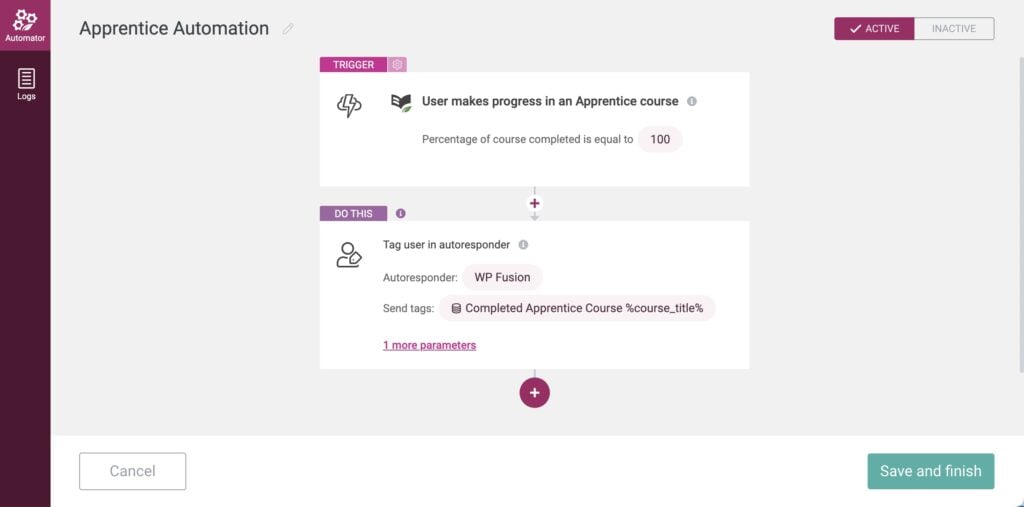 From the Actions dropdown, select Mail, and there will be two options:
Add user in autoresponder: This action will add the user to your currently connected CRM. You can optionally map any number of custom fields with custom fields in your CRM, and apply tags.
Tag user in autoresponder: This action will apply one or more tags (or lists) to the user in your connected CRM.
For more information on WP Fusion's Thrive Automator integration, see the Thrive Automator documentation.