Once an Advanced Custom Field is created open the WP Fusion settings -> Contact fields to map the custom fields with your CRM.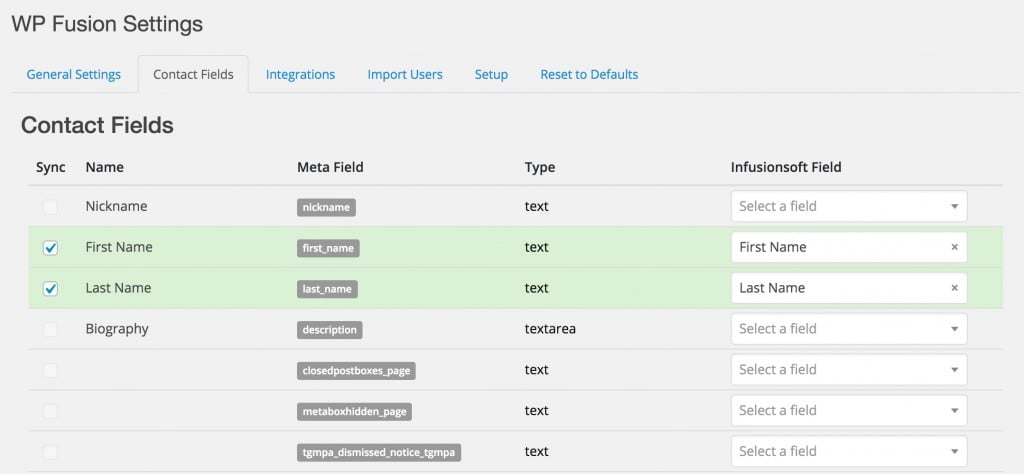 Sync – Turn sync for specific fields on or off. When a field is actively syncing it will be highlighted in green.
Name – Custom Field name provided when the field was created
Meta Field – The field relation within WordPress
Type – Shows the field type (i.e. text)
CRM Field – Example of how to map the field to the CRM field. All CRM fields will automatically be pulled from the CRM.
Note:If a CRM field is missing the system will request that you resynchronize your CRM.