Overview
WP Fusion integrates with Fluent Forms to add contacts to your CRM when they submit a form on your site. You can also tag contacts based on the form that was submitted.
Setup
First navigate to Fluent Forms » Modules in the WordPress admin and enable the WP Fusion module:
After creating your form, go to the form settings and open the Marketing & CRM Integrations tab. Click Add New Integration, and choose "WP Fusion Integration" from the dropdown: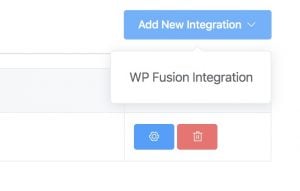 For each field on your form, you can select a corresponding contact field in your CRM to save the data.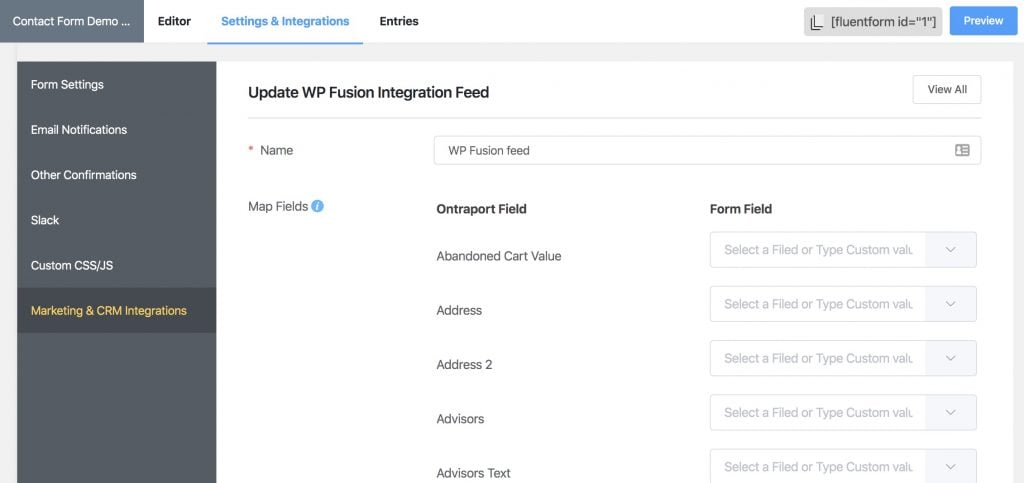 You can also optionally specify tags to be applied to the contact when they fill out the form: