Overview
WP Fusion's Abandoned Cart addon works with:
to automatically add customers to your CRM when they begin checking out on your store.
After the customer's name and email have been entered, the customer is added as a contact to your CRM (even if they don't complete the checkout).
The Abandoned Cart addon is available with Plus and Professional licenses.
General settings
This addon has several general settings, which are found at Settings » WP Fusion » Addons » Abandoned Cart Tracking. There are four options:
Recovery URL: You can specify a custom field in your CRM to store a cart recovery URL. This field can then be merged into an email message. When the link is clicked, the customer will be taken to your checkout with their cart contents restored.
Value Field: You can specify a custom field in your CRM to store the total value of the cart contents. When the abandoned cart actions run this value will be updated, and after checkout it will be set back to zero.
Apply Tags: You can specify tags to be applied to the customer, which can trigger sequences in your CRM to follow up with customers who didn't complete a purchase. Tags can also be configured for specific products while editing each product.
Trigger on Add to Cart: This lets you start the abandoned cart process for logged in users when they add a product to the cart (instead of at checkout).
Plugin integrations
WP Fusion's abandoned cart addon can track abandoned carts in WooCommerce, Easy Digital Downloads, LifterLMS, and MemberPress.
In addition to the global settings, you can also track individual products by specifying tags to be applied in your CRM when a specific product is in an abandoned cart.
WooCommerce
With WooCommerce you can specify product-specific abandoned cart tags from the WP Fusion panel while editing any product.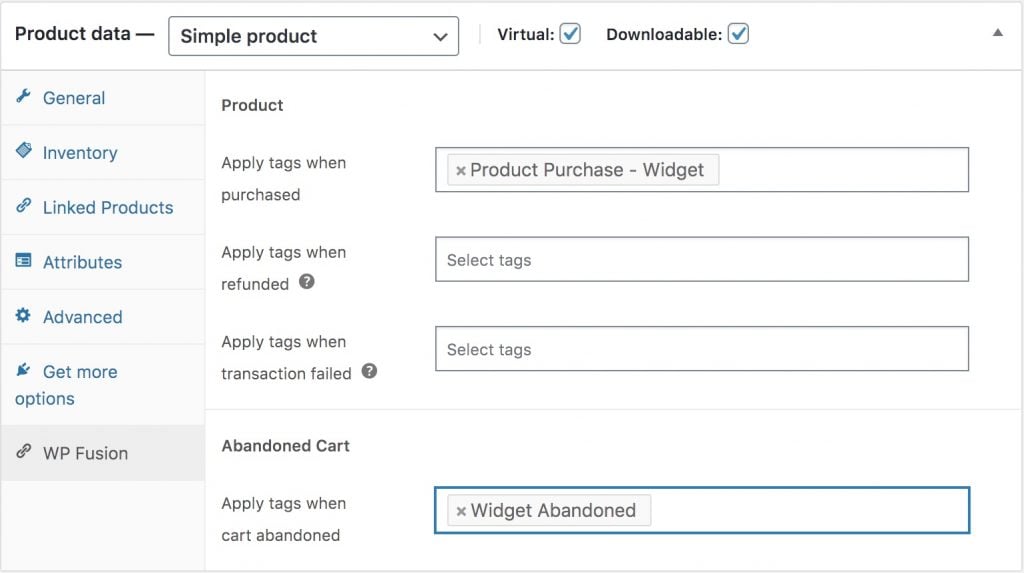 You can also specify variation-specific tags when editing any variation.
Easy Digital Downloads
With Easy Digital Downloads cart abandonment tags can be set on the main WP Fusion meta box for each download.
You can also specify cart abandonment tags for individual price IDs when editing a price ID.
LifterLMS
With LifterLMS, cart abandonment tags can be set up specific to each access plan.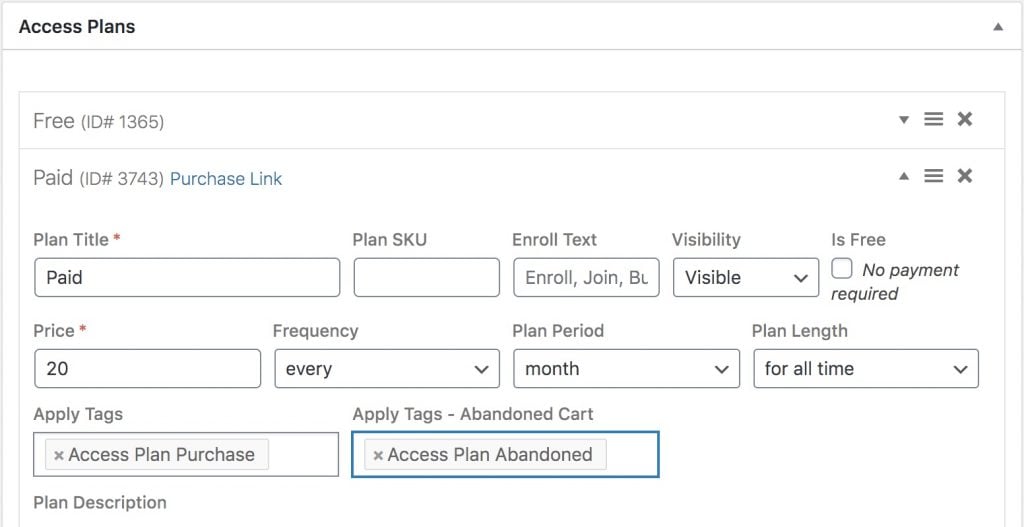 MemberPress
With MemberPress, cart abandonment tags can be set on the WP Fusion tab when editing any membership level.
Strategy
The general strategy for tracking abandoned carts with WP Fusion is to set it to apply tags when a checkout has started.
Because the addon will remove those tags when checkout is completed, you can user timers and logic in your CRM to identify customers who started checkout but haven't yet completed it.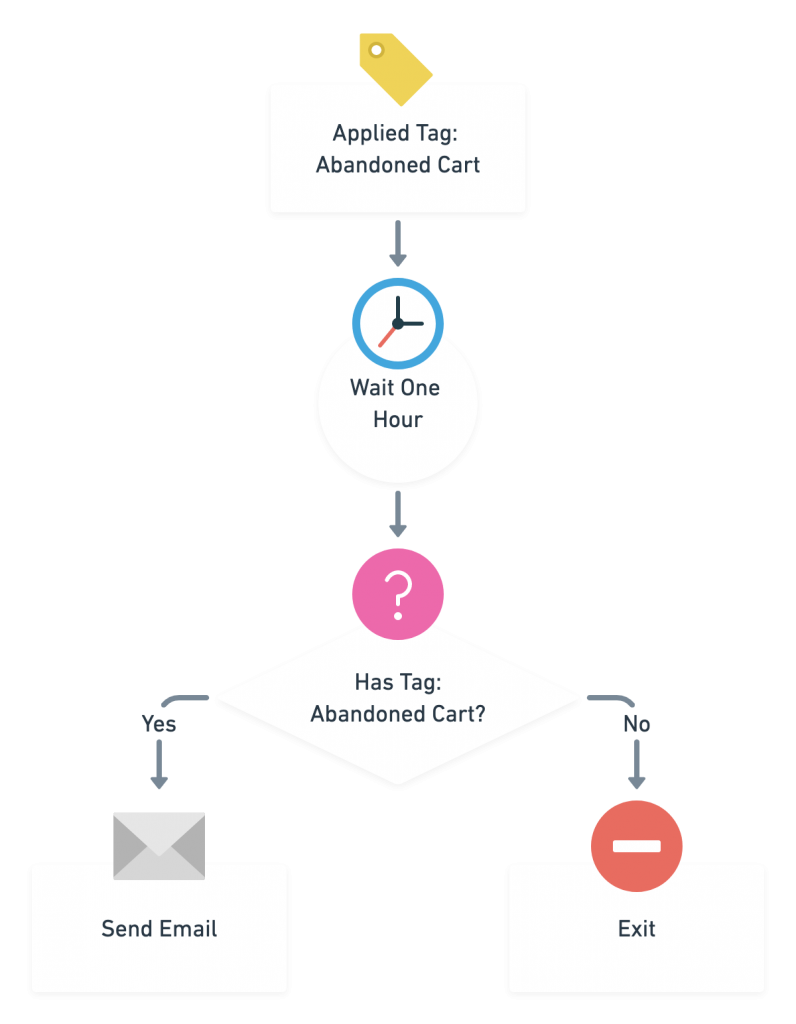 The Abandoned Cart addon works with all of our CRM integrations. See the other articles in this section for more specific strategies for tracking abandoned carts for specific CRMs.
Was this helpful?
Let us know if you liked the post. That's the only way we can improve.