Overview
WP Fusion integrates with Event Espresso to allow you to add contacts to your CRM of choice when they register for an event. You can also optionally apply tags based on the ticket used at registration.
Adding contacts
To sync new registrations to your CRM, head to Settings » WP Fusion and scroll down to the Event Espresso section on the Contact Fields tab.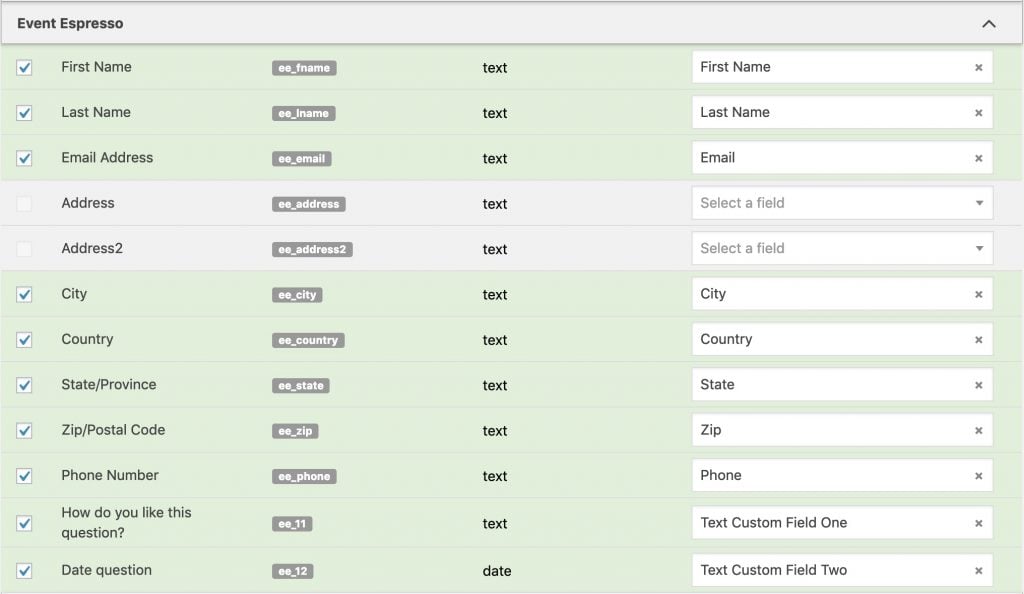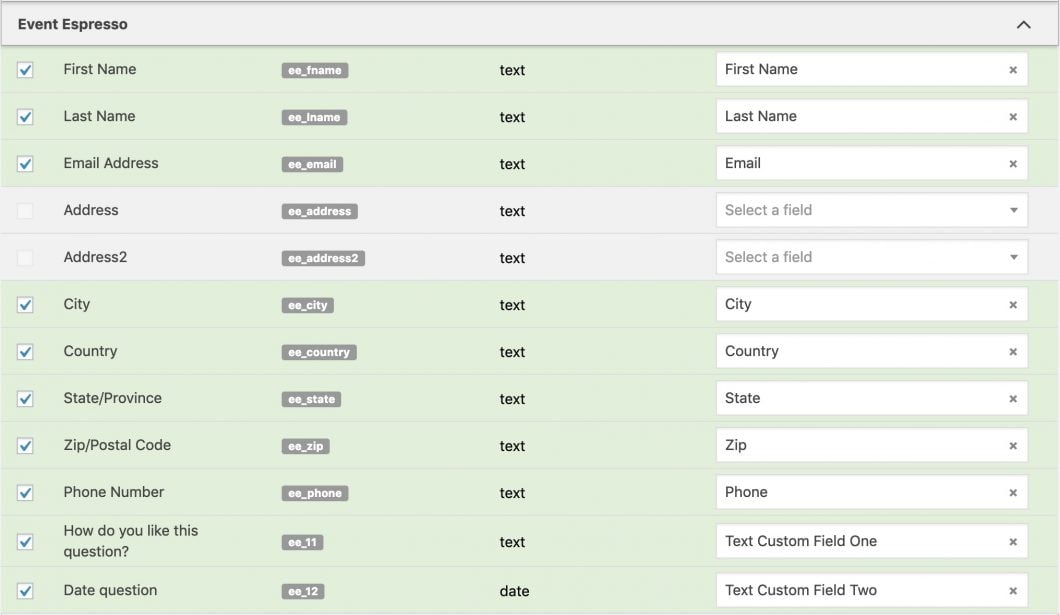 For each Event Espresso field you can select a corresponding field in your CRM in which to store the data.
WP Fusion will detect any custom questions on your registration forms, and these can be synced to custom fields in your CRM as well.
If there are multiple attendees entered on the same registration form, these will be added as separate contacts.
Registration tagging
When editing any ticket for an event you can click the Advanced Settings gear to expand the advanced settings. Underneath the Event Datetimes section will be a tag select box for WP Fusion.
Here you can select any tags to be applied when someone registers using this ticket.
Note: Tags will only be applied when an attendee's registration status is set to Approved.