Overview
WP Fusion integrates the Give donation plugin to add donors to your CRM and tag them based on their donation level.
General Settings
With WP Fusion active, a new pane will appear when editing the settings for any donation form.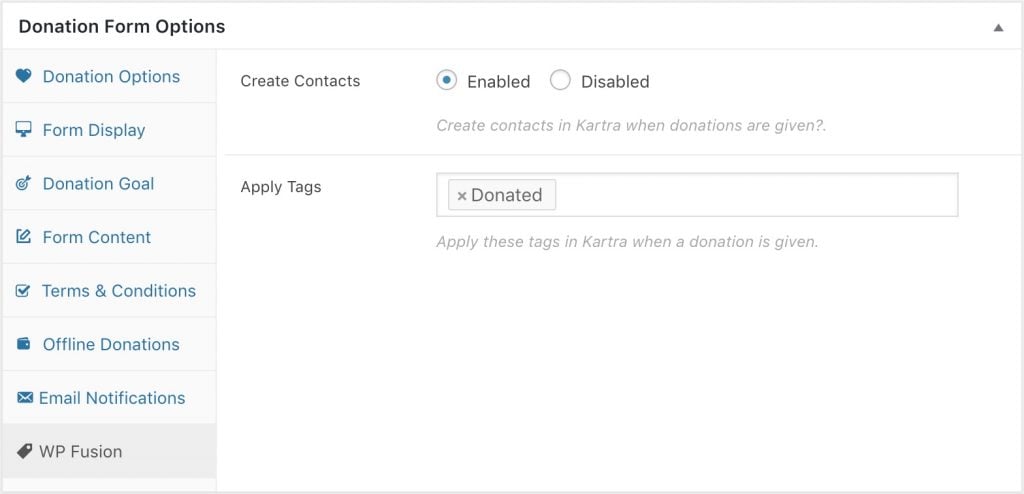 Here you can specify whether or not contacts should be added to your CRM after they make a donation. You can also specify any tags to apply.
Donation Level Settings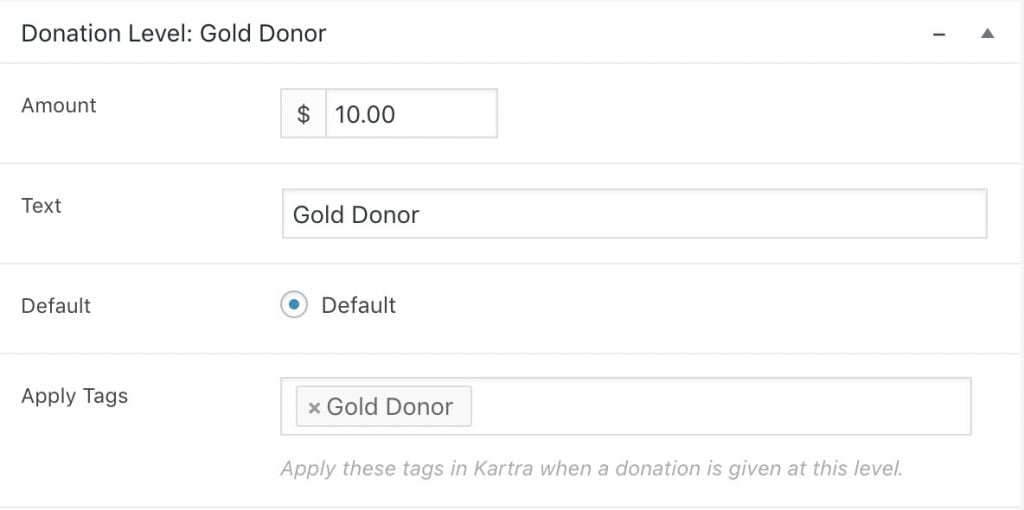 From the Donation Options tab you can create multiple donation levels. Here you can also tag contacts by level, allowing you to segment donors by their donation amount in your CRM.