#Overview
WP Fusion integrates with WP Ultimo to add customers to your CRM of choice when they purchase a plan. You can also apply tags in your CRM based on the plan purchased and sync site details to custom fields.
#Tagging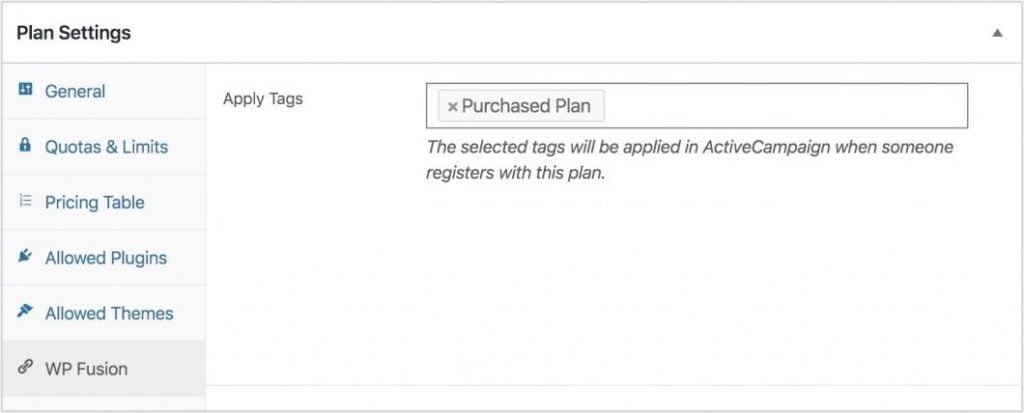 When editing any plan in WP Ultimo, you can click on the WP Fusion tab to configure tags that should be applied in your CRM when that plan is purchased.
#Syncing custom fields

At Settings » WP Fusion » Contact Fields » WP Ultimo, there are two custom fields that can be synced to your CRM when someone creates a new site via WP Ultimo.
Site Title: This is the title for the new site that the customer entered in the setup wizard
Site URL: This is the URL for the new site (the "blogname") that the customer entered in the setup wizard. For example if their website is at https://mycoolsite.example.com, the Site URL would be synced as "mycoolsite"