Connect Elementor Forms to Jetpack CRM
It's easy to connect Elementor Forms to Jetpack CRM with WP Fusion, and requires zero coding experience.
All the tools you need to connect and grow
Elementor Forms is an element for building forms in the popular and highly-rated Elementor page builder WordPress plugin .
Create easy-to-use forms with the ultimate drag and drop WordPress form builder that gives you full control of your forms' design – no coding required! With Elementor Forms you can build beautiful online contact forms in minutes, controlling every aspect of layout, spacing and structure. Use dedicated fields to collect the data you need, ranging from names, emails and text to phone numbers, URLs, hidden fields, dates and more.
Elementor Forms lets you choose colors and typography that match your brand, and style your fields, buttons, backgrounds and other form elements exactly to your liking.
You might be using Jetpack CRM to organize contact data, communicate with your customers or members, and increase revenue via marketing campaigns and abandoned cart reminders.
How can you connect them? With WP Fusion, you can connect Elementor Forms to Jetpack CRM, so that new form entries are automatically synced to Jetpack CRM contact records.
WP Fusion can sync any custom fields on your Elementor Forms to custom fields in Jetpack CRM, and can also apply tags based on the form that was submitted.
By using tags to create segments of contacts in Jetpack CRM, you can create hyper-focused automation rules to offer a better experience and drive more engagement and sales.
Using WP Fusion to connect Jetpack CRM to Elementor Forms and WordPress is easy. Simply install WP Fusion and authorize your WordPress site with Jetpack CRM.
After creating a form with Elementor Forms, open the Actions After Submit pane and select WP Fusion from the dropdown of available actions.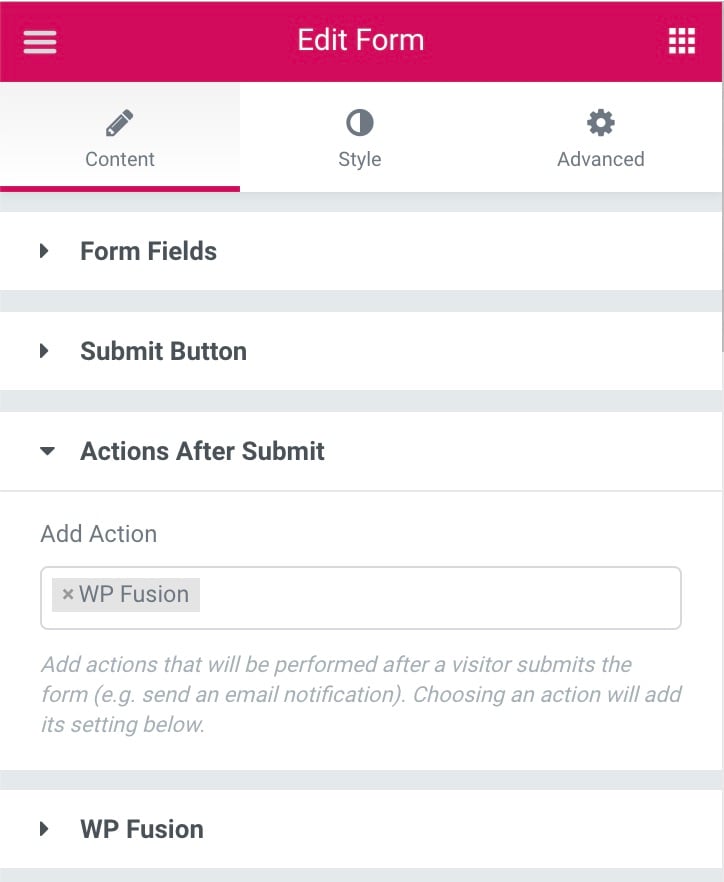 A new panel will appear where you can specify any tags that should be applied in Jetpack CRM when the form is submitted, as well as set up field mapping between fields on your form and fields in Jetpack CRM.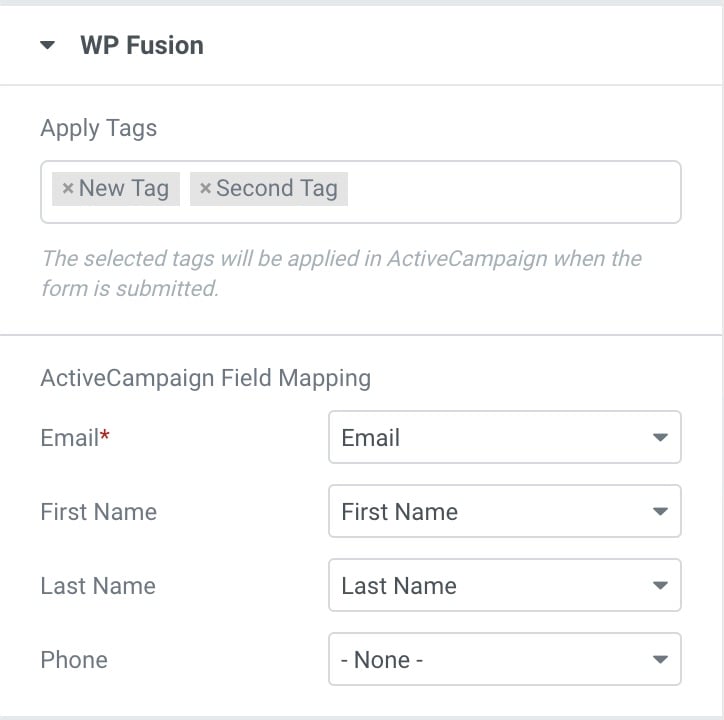 Save and Organize Form Data to Your CRM
Whenever a form is submitted, a contact record will be created or updated in Jetpack CRM. You can also apply custom tags, allowing you to organize contacts however you wish.
With WP Fusion, you can create a deep integration for Jetpack CRM – Elementor Forms and do more with the rich data you collect.
Click below to learn more about why WP Fusion is the best solution to connect Elementor Forms to Jetpack CRM.
It's time to rethink how WordPress can work for you.