Bring the power of marketing automation to WordPress
WP Fusion integrates dozens of WordPress plugins with leading CRMs and marketing automation platforms.
Rethink how WordPress works for you
WP Fusion uses tags to link 60 WordPress plugins to your CRM, and to eachother.
Anything can apply a tag.
ThriveCart Purchase
MemberPress Registration
First Login
Page View
WooCommerce Purchase
Lesson Completion
Gravity Form Submission
Abandoned Cart
A tag can trigger anything else.
Discount a Product
Set a Membership Level
Unlock Content
Change a User Role
Course Enrollment
Create a New User
Display a Message
Award an Achievement
Your CRM acts as the brain.
Wait Until Date
Drip Feed Content
Track Student Progress
Track Purchases
Personalize Communication
Assign Sales Reps
Send Email
Check Conditions
WP Fusion supercharges your website
Want to learn more?
The possibilities with WP Fusion are almost limitless, and every business is unique. Choose what works best for you:
---
---
Easy to Install
Just install the plugin, configure your CRM connection, and you'll be up and running in minutes.
Extensive Documentation
Check out our help center for getting started guides and examples of what you can do with WP Fusion.
Stellar Support
If you require assistance, we're here. Most support requests are resolved within 24 hours.
Open Source
WP Fusion is an open source plugin, and requires no additional software or server extensions to work.
I sell online courses while pursuing my full time career as a filmmaker. I don't have time to fix things and I need my business to be as automated as possible. I initially thought WP Fusion was pricy but after putting it in motion with Agile CRM and then Drip it was the best thing ever. Using LearnDash, Gravity Forms, and WooCommerce I need to get all the info in the same place and monitor my students so I know where they are in the courses.
Great product and awesome support team.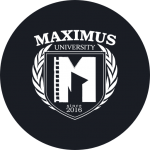 Maximus
Maximus University
I got this set up on my site. It was REALLY easy to install. The longest wait was just getting my IS app to sync data because I have so many tags... It's really easy to tag specific pages of my site to be locked or open to members. My favorite thing is how I can redirect new potential customers away from the actual membership content pages, so they see a sales page if they have not purchased.
WishList Member has a feature **similar** to this, but (1) I've always found that it was really unattractive and I couldn't change the style or design of the WL Member redirect pages at all, and (2) WL Member does give me all of this flexibility about WHICH page to send people to...
The options are unlimited with WP Fusion! I'm looking forward to totally revamping all of my opt in gifts so that they are protected by WP Fusion as well, since now a lot of my download pages are exposed URL's that get shared and spread around. I think that'll help my list grow!
Jamie Miller
English Success Academy
Amazing support! I have worked on and off with implementing features in my site that communicate with infusionsoft and WPFusion has been there for me every step of the way! They have researched and walked through each problem with me and never turned me away or given me a cop out answer. I have to say for this reason alone I would choose them over many of the other alternatives!
Peter Meinders

Awesome Plugin - Amazing support When I started using Infusionsoft I had planned to integrate with my Wordpress site. I looked at some older WP-Infusionsoft integration solutions but was surprised at the low quality of the product and their website and support systems. I was also very concerned about locking myself into yet another subscription just to get my site working how I wanted.
Sooo, glad I waited and found WP Fusion - This plugin ticks all the boxes. Affordable, once-off purchase with a developer option Modern plugin and online presence with active support forum Integrates with many powerful Wordpress plugins and frameworks to create a truly custom solution for your needs Fast loading (doesn't poll infusionsoft's servers with every page load like some IS plugins) Amazing support - I'm using it to build a membership site with an LMS using LearnDash.
Not only is there active development on the tools I'm using - twice I've asked about something I needed my site to do and the developer has built the integration to make it work. To summarize - the team behind WP Fusion are serious about making this the best WP - IS integration plugin.
Dallas McMillan

One of the best customer services experiences I have had in a long time. Jack is a very knowledgable guy who understands the WordPress and Infusionsoft ecosystem. He was very available to answer any questions I had. We have a unique set-up and to work with and Jack quickly understood our situation and overall business needs. I will recommend WPFusion to all my fellow Infusionsoft using friends.
Bryan Holladay

Ok, so…WPFusion is an amazing tool. I would say a pivotal, central part of our membership site. I'll just point out that when I discovered WPF I had already paid for lifetime support on a competing product. The other one was great, but this is just so much more flexible and I'm so glad I went this route. I am honestly happy to pay Jack and his team every year.
A word about support. Never have I experienced such a dedicated service. Jack is very much open to new feature suggestions, and unlike other developers, who might stash the idea for another, never-to-come, day, he often has it ready in a matter of days. It's amazing. I've been more than happy with WPF. Best plugin I ever spent money on, by a country mile!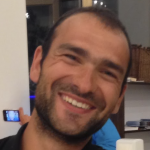 Marlon Sabala
Portuguese With Carla