Bring the power of marketing automation to WordPress
WP Fusion integrates dozens of WordPress plugins with leading CRMs and marketing automation platforms.
Rethink how WordPress works for you
WP Fusion uses tags to link 56 WordPress plugins to your CRM, and to eachother.
Anything can apply a tag.
MemberPress Registration
Lesson Completion
Gravity Form Submission
WooCommerce Purchase
ThriveCart Purchase
Page View
Abandoned Cart
First Login
A tag can trigger anything else.
Course Enrollment
Award an Achievement
Set a Membership Level
Create a New User
Display a Message
Unlock Content
Discount a Product
Change a User Role
Your CRM acts as the brain.
Wait Until Date
Personalize Communication
Track Purchases
Assign Sales Reps
Drip Feed Content
Track Student Progress
Send Email
Check Conditions
WP Fusion supercharges your website
Want to learn more?
The possibilities with WP Fusion are almost limitless, and every business is unique. Choose what works best for you:
---
---
Easy to Install
Just install the plugin, configure your CRM connection, and you'll be up and running in minutes.
Extensive Documentation
Check out our help center for getting started guides and examples of what you can do with WP Fusion.
Stellar Support
If you require assistance, we're here. Most support requests are resolved within 24 hours.
Open Source
WP Fusion is an open source plugin, and requires no additional software or server extensions to work.
Are you looking for another way to add membership functionality and elevate your customers' experience by leveraging site visitor and CRM data? If so, let me introduce you to why WP Fusion just might be your next best plug-in.
Shawn Bradshaw
Your Marketing Automation
By far the most amazing back up you could ever ask for, it is like you have Jack in your back pocket and he is there to hold your hand or 'fix' an issue you might have, not that there is any setting this up. Generally the issues are down to my lack of knowledge in WP and website construction.
Setting up and working with WP fusion is a dream come true, I have tried a lot of different plug in up to this point, but WP fusion talks to Infusion soft perfectly, the tags are my life right now, and I have full control over every post and page through them.
For a control freak like me this is heaven. Worth every penny.
Sam Biddle

I'm very critical of the software I use and am extremely careful of the plugins I use. WPFusion is hands down one of the most helpful plugins I have ever come across. It does everything I need, and it just works.
Have zero fear in using this plugin, it is outstanding.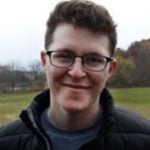 Jeremy Alexander
Jerementor
Awesome Plugin - Amazing support When I started using Infusionsoft I had planned to integrate with my Wordpress site. I looked at some older WP-Infusionsoft integration solutions but was surprised at the low quality of the product and their website and support systems. I was also very concerned about locking myself into yet another subscription just to get my site working how I wanted.
Sooo, glad I waited and found WP Fusion - This plugin ticks all the boxes. Affordable, once-off purchase with a developer option Modern plugin and online presence with active support forum Integrates with many powerful Wordpress plugins and frameworks to create a truly custom solution for your needs Fast loading (doesn't poll infusionsoft's servers with every page load like some IS plugins) Amazing support - I'm using it to build a membership site with an LMS using LearnDash.
Not only is there active development on the tools I'm using - twice I've asked about something I needed my site to do and the developer has built the integration to make it work. To summarize - the team behind WP Fusion are serious about making this the best WP - IS integration plugin.
Dallas McMillan

There are several solutions out there to integrate WordPress with Infusionsoft. I chose WP Fusion for a few reasons. The first is the ability auto-login someone from an email so I can track their activity to see how engaged they are. The 2nd reason is the pricing model. Instead of paying a monthly, these guys do yearly and depending on the plan you can do unlimited sites. This made much more sense to me. If you are looking to integrate your CRM with WordPress, give this a look. I think you will be more than satisfied with your purchase.

Austin Brooks
981 Media
This infusion integration helped link our system with the powerful benefits of Infusionsoft. We saved time and money by utilizing this plugin. Simple setup, super affordable and VERY BENEFICIAL. We had been using a similar product which had some costly snags which made us feel vulnerable. Plus I couldn't change the design. WP FUSION has been just what we are looking for and saved me hours of development cost I was able to put toward other needed elements of our site.
Thank you WP FUSION team!!
Stephen David