#Overview
In this video, you will learn how to install WP Fusion and set up a direct connection to your Pipedrive account.
To get started install and activate the plugin, then navigate to settings » WP Fusion.
From the 'Select Your CRM' dropdown choose 'Pipedrive', and click the blue Authorize with Pipedrive button.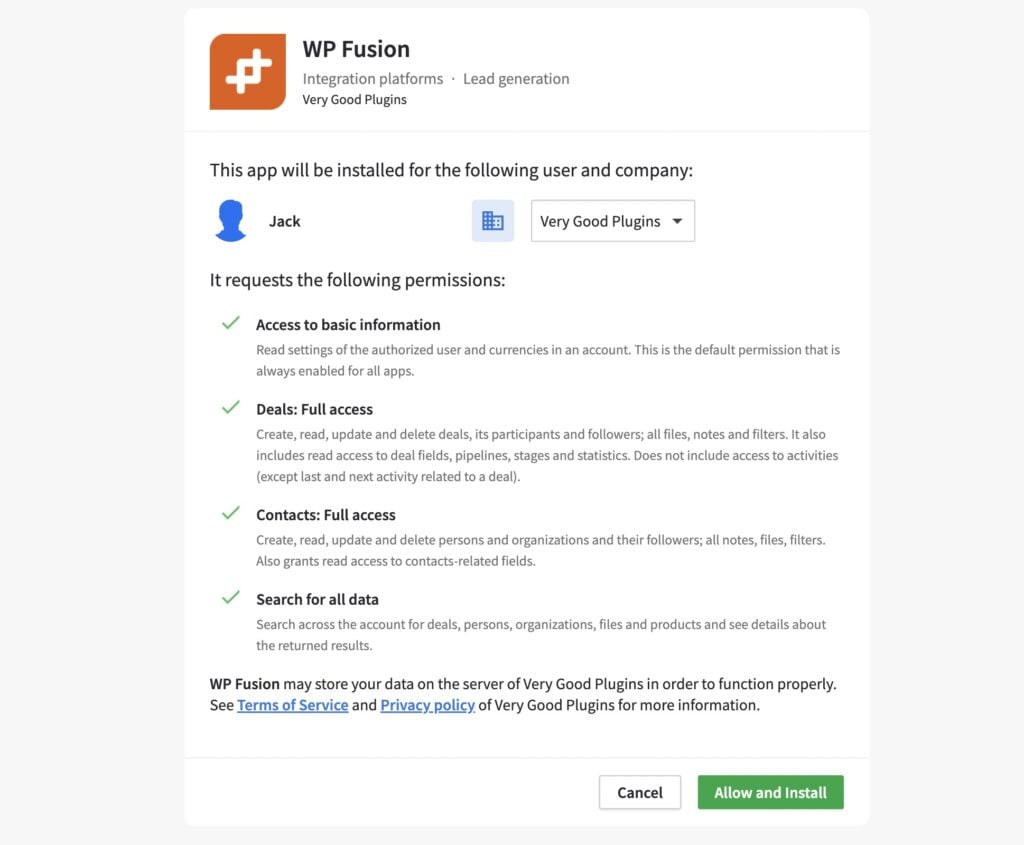 Log in to your Pipedrive account, and when prompted, click Allow and Install to install the WP Fusion app.
WP Fusion will now establish a direct connection to your Pipedrive account and load your available custom fields.
To finalize the process click on 'Save Changes'.
#Tags with Pipedrive
If you want to use WP Fusion to segment contacts in Pipedrive, you can create a custom field to store a contact's "tags".
WP Fusion will then apply and remove tags for the contact by updating the value of this field.
To set this up, open Pipedrive and head to Settings » Data Fields.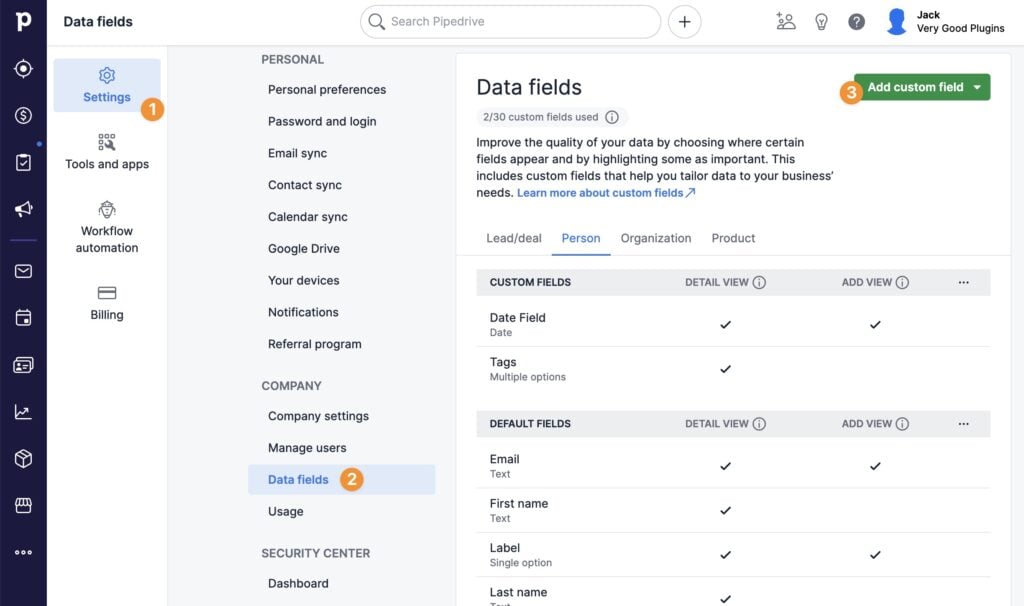 Click Add custom field, and choose Multiple Options as the field type.
Now you can enter your available tags into the options list.
If you name the field "Tags", WP Fusion will detect it and load the available tags automatically once the connection to Pipedrive is initialized.
If you use a different name, you can also manually select the desired tags field from the Setup tab.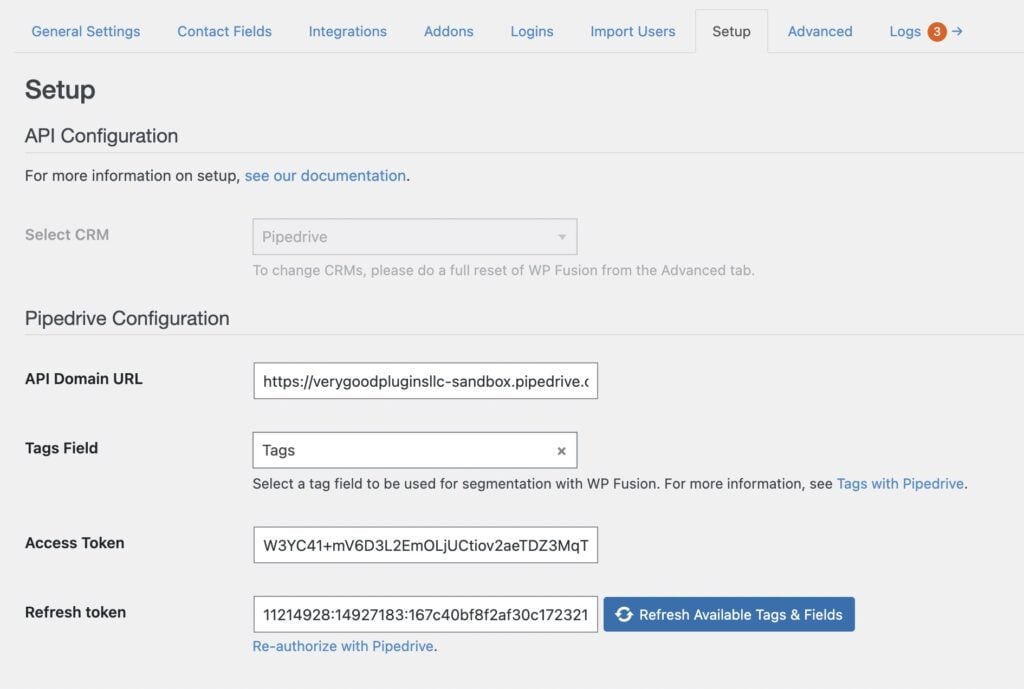 Was this helpful?
Let us know if you liked the post. That's the only way we can improve.